MANPADS "Igla" returned to the Syrian army
Soldiers of the Syrian army will again begin to use man-portable air defense systems. For the first time in several years, an image of a government soldier with Igla-1 MANPADS appeared on the Internet.
Rossiyskaya Gazeta
.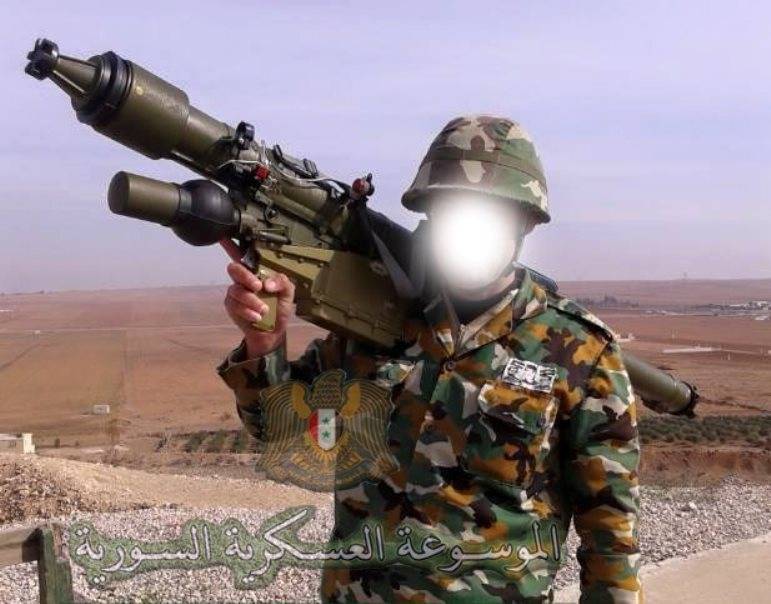 Until recently, like
weapon
could only be seen in the hands of militants of illegal formations. As a result of their use a significant number of helicopters and airplanes of various types and purposes were destroyed.
The source of the arrival of MANPADS to terrorist groups, as a rule, was captured army warehouses, as well as foreign sponsors. We are talking about portable complexes "Igla", "Strela-2", Chinese FN-6 and North Korean HT-16PGJ (the latter were only in the arsenals of CAA).
Earlier, Pyongyang acquired a license to manufacture these weapons. According to some reports, the HT-16PGJ complexes are still being produced, moreover, they are being modernized.
As for the delivery of complexes from abroad, it was not a mass phenomenon. Western curators rightly feared that MANPADS could, sooner or later, appear in other hot spots, for example, in Afghanistan, where they would be used on NATO aircraft.
https://twitter.com/Syr_Mil_Wik