Teaching of the Armed Forces of Ukraine with the use of MANPADS and other air defense systems. Prepare a second MH17?
The Ukrainian air defense and air force units conduct command and staff exercises in the south of the country. The press service of the Ukrainian Ministry of Defense reports that the anti-aircraft missile divisions were practicing movements in positions, carrying out air cover for troops, detecting, escorting and destroying conditional air targets, organizing and carrying out ground defense units in field positions.
It is noteworthy that during the KSHU, Ukrainian soldiers used man-portable air defense systems.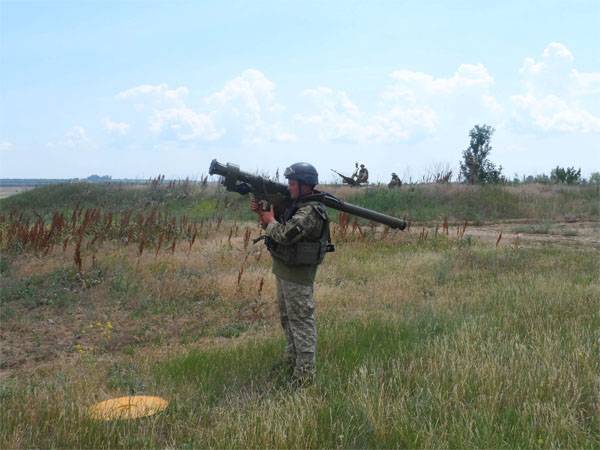 Given the large number of provocations at the line of contact, noted recently, the use of MANPADS near the so-called operation of the combined forces can not cause alarm. This is in view of the fact that civilian airliner routes continue to pass over Ukraine.
From the message of the press service of the Ukrainian military:
Also, the divisions went into spare positions at night. The personnel acted confidently, skillfully and professionally.
As skillfully and professionally as in July 2014, when they attacked the Malaysian airliner?
Meanwhile, a meeting of Ukrainian staff officers with NATO military personnel took place in Vinnitsa. It is noted that the results of the joint operation "Northern Falcon-2018" were discussed. It was attended by Ukrainian and Danish troops. The operation was carried out in the format of the delivery of special goods in the "high" latitudes. So, transport
aviation
involved, for example, for the delivery of fuel to Greenland.
On the Ukrainian side, 44 military personnel from the military transport aviation brigade of the Ukrainian Air Force stationed in Melitopol took part. Using IL-76, Ukrainian pilots transported 500 thousand liters of fuel from the US Air Force Thule airbase to the Danish polar station Nord.
Ministry of Defense of Ukraine