RIA News
publishes information from a report by the Tactical Missile Corporation. The report said that Russian experts have developed a high-precision
aviation
ammunition, which has the functionality of both a conventional bomb and rockets. The material says that we are talking about a bomb labeled 9-A-7759.
At the moment, the aerial bomb is undergoing flight design tests. At the same time, it is tested in a variety of conditions, including desert conditions, with exposure to dust and sand.
Which aircraft is used as a carrier of the 9-A-7759 rocket bomb? This is a Su-34 front bomber. During the test, eight times the 9-A-7759 was used as a missile with launching, and three times as an aerial bomb.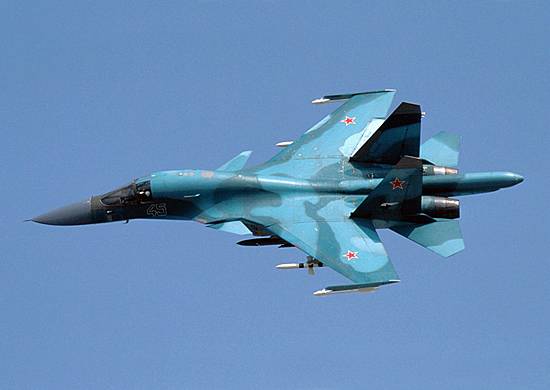 About the newest ammunition is also known that its guidance is carried out using the GLONASS satellite system - that is, it does not depend in any way on the foreign satellite constellation (first of all - the GPS system).
By the way, the newest bomb can be used not only on Su-34 airplanes. As its carrier it is quite possible to consider, for example, Su-35.
The dimensions of a new type of aviation ammunition are not reported.
Currently developing this
weapons
engaged, for example, in China. There is no data on the degree of implementation of the missile bomb program in the PRC.