Grybauskaite: One must be heart and soul ready for the invasion of Russia
What about what, and lousy about the bath. It is with such Russian folk wisdom that one can comment on the statement of the President of Lithuania Dalia Grybauskaite, made in an interview with a German magazine
Der Spiegel
. According to Ms. Grybauskaite, Western countries should be prepared for Russia's invasion of the Baltic states - specifically to Lithuania.
Western countries, according to the Lithuanian president, must "constantly protect themselves". Grybauskaite notes that it is necessary to show (Russia) that Europe can and wants to feel secure.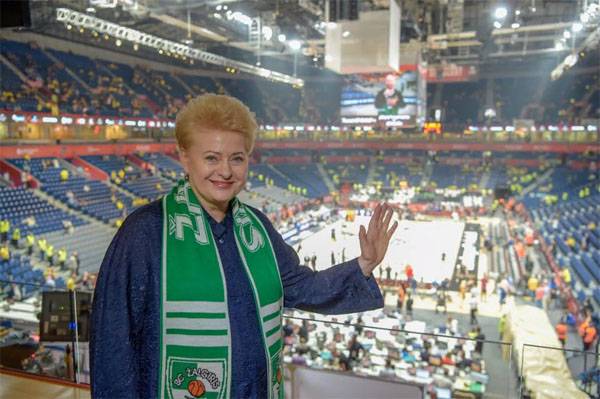 President of Lithuania:
Only in this way no one will attack us.
For some reason, this statement is in many ways reminiscent of the situation from the famous joke about the elusive Joe, whom no one was going to catch.
Grybauskaite added that Russian troops on the borders with the Baltic countries and Poland "are 10 times stronger than NATO forces."
President of Lithuania:
We must be (to the invasion of Russia) ready with all thoughts, politically, technologically, as well as soul and heart.
Ms. Grybauskaite didn't specify what it means to be ready "soul and heart". Is it possible - in the depths of our hearts to hope for the return of Russia to the Baltic States and to keep the Komsomol card in your coat pocket? ..
Then D.Grybauskaite added that if the partners support her position, then no one will invade Lithuanian territory.
https://www.facebook.com/D.Grybauskaite/