Samara plans to resume production of rocket engines
C7 Space Transportation Systems (S7 Space is part of the S7 Group) has announced plans to build a NK-33 rocket engine plant in Samara, reports
RIA News
.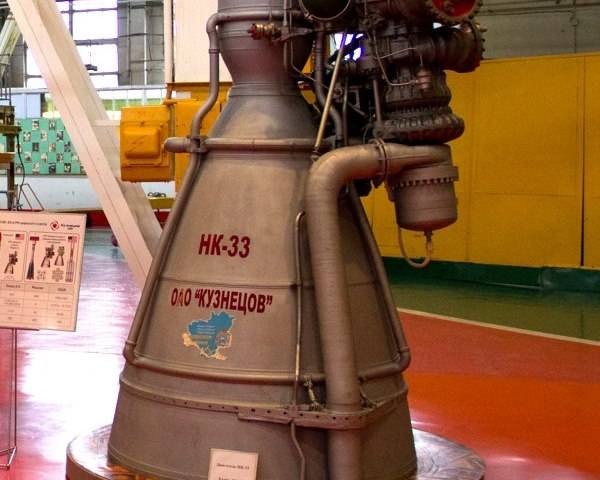 To this end, the company intends to redeem from the United Engine Corporation (UEC) all the necessary documentation and tooling for production.
We would like to buy from the state the world-famous NK-33 and NK-43 engines, which were previously produced by the Kuznetsov plant in Samara, as well as documentation, accessories, technical reserves,
said Sergey Popov, CEO of S7 Space.
According to him, the company plans to restore the production of engines by building a new plant in Samara for this. Currently, the S7 Space proposal is being discussed in the government. In parallel, negotiations are underway with the JDC.
He said that the total cost of resuming production is estimated at $ 300 million. This amount includes not only the production of rocket engines, but also control systems that the company intends to do on its own.
The construction of the plant should take about 6 years. During this time period it is planned to use NK-33 and NK-43, which are in storage. Their total number is 36 units.
Recall that in 2016, the S7 Group purchased the Sea Launch project - the launch platform Odyssey, the command ship and ground infrastructure in the US port of Long Beach. From the platform, it is possible to launch Zenit missiles, and later on a new Soyuz-5 missile. At the same time, the company has repeatedly criticized the project "Soyuz-5" for the use of outdated technologies and promoted the idea of ​​creating a reusable media. According to representatives of the S7 Group, the company plans to make 15 years before 70 starts.
NK-33 and NK-43 are upgraded engines from the Soviet superheavy H-1 rocket. Currently, they are used in the composition of the first stage of the Soyuz-2.1v light missile. Previously produced engines are now stored at PJSC "Kuznetsov".