The Ministry of Defense ordered the modernization of the deep-water apparatus "Rus"
The United Shipbuilding Corporation (USC) has begun the modernization of the project 16810 Rus's deep-sea vehicle, the carrier of which is the Yantar oceanographic vessel, which is part of the Northern
fleet
, reported
News
.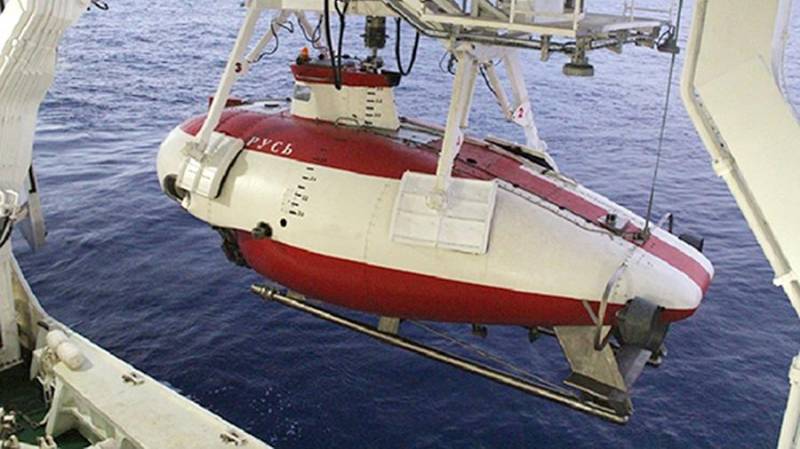 The device is designed for research and rescue work at depths up to 6 thousands of meters. It is equipped with modern equipment, allowing to produce photo and video.
Modernization is carried out by JSC "Admiralty Shipyards" (included in USC). Works must be completed before the end of next year.
According to the General Staff of the Navy, in the course of the modernization, the light hull will be repaired and new buoyancy blocks will be installed. But most importantly, the stuffing will be seriously updated: the bathyscaphe will be equipped with new navigation and automatic control systems, as well as advanced energy-intensive lithium-ion batteries.
The newspaper reminds that the outer case of "Rus" meter is made of fiberglass with high-strength spheroplast filling. The length of the device is 8 m, the height is 3,9 m, the mass is 25 t, the maximum speed is about 6 km / h. The crew - 2-3 hydronaut. From 2000, the bathyscaphe was in trial operation of the Navy. After the first upgrade in 2007, it was adopted.
As noted by veteran-submariner Vladimir Ashik, deep-water devices must be regularly upgraded, their design allows it. According to him, the "Rus" bathyscaphes are needed first of all to save the crews of submarines. In some cases, they remain the last hope for salvation.
Ministry of Defense of the Russian Federation