The US Army is looking for a replacement helmet for soldiers. At the Pentagon's "Close Combat Lethality Tech Day", representatives of the NSRDEC (US Army Soldier's Equipment Research Center) presented some of the developments that could be used in the future to create and adopt a combat helmet that has not only light weight but also provides better protection than US Army samples.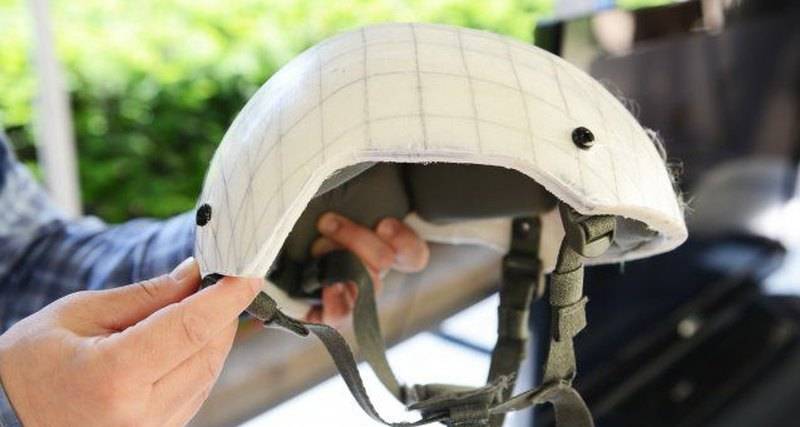 Of the several types of helmets presented, representatives of the US Army were interested in a prototype of a new sample, made not from Kevlar, like the others, but from special polyethylene. According to the developers, the new helmet weighs only 1,13 kg and at the same time protects the soldier's head from 9 caliber bullets, explosive fragments and quote: "common rifle bullets
weapons
". Unfortunately, more information on this sample is not available.
When developing the helmet, a special type of plastic was used, namely, "ultra high molecular polyethylene", which made it possible to reduce the weight of the prototype by almost a quarter of the weight of the protective helmets used by the army. This polymer is used in various industries, it is very light and does not corrode. During the operation of the new helmet, the use of fabric covers is provided for imparting masking properties.
Representatives of the developer said that at present the prototype is not ready for mass production and it will take at least another year before it will be possible to launch it in the series. And this is the case if the American army chooses it as a protective helmet for its military personnel. Currently, the helmet is being tested in various conditions.