The General Staff of Ukraine reports about the failure of the contract recruitment plan in the Armed Forces of Ukraine
The General Staff of the Armed Forces of Ukraine presents statistics on the recruitment of contractors to the armed forces of the country. At the same time, statistics, as noted in the ministry itself, are depressing in a number of regions for the second quarter.
What indicators does the General Staff demonstrate by the number of people involved in signing a contract with the Supreme Court of Ukraine?
The list leaders are Khmelnitsky region, where the planned figures for the period under review were fulfilled by 71%. In absolute terms, it is 254 person. The three leaders are also Lviv and Zaporizhzhya regions with indicators in 66% and 65%, respectively. This is 303 and 285 people.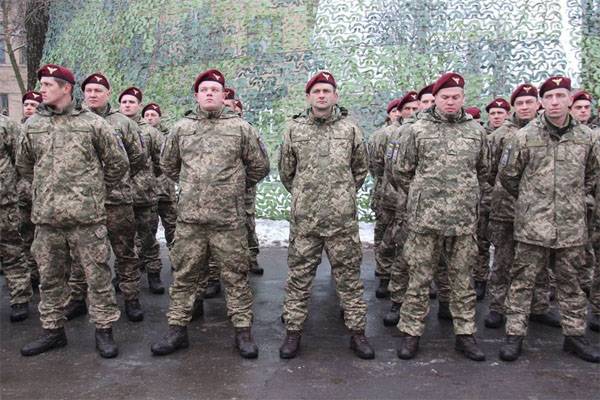 It should be noted that the planned number of contract servicemen for the Armed Forces of Ukraine was determined for each Ukrainian region separately.
As can be seen, even the regions named by the leaders did not significantly reach the planned figures for the reporting period.
How were things in the regions-outsiders?
For example: in the Volyn region a contract was signed by 76 people (28 percent), and in the Transcarpathian region even less - only 46 people (19%).
All these data indicate that the equipment for the Armed Forces of Ukraine by contract servicemen is at the level of less than 50%. This leads to the fact that they are trying to keep incumbent contactors in the ranks of the Ukrainian Armed Forces by hook or by crook, but this does not save the Ukrainian army in terms of equipment.