In St. Petersburg, began to develop a new BDK
The Northern Design Bureau announced the start of conceptual work to create a new large landing ship in the interests of the Naval
fleet
Russia, TASS reports citing a source in the country's military-industrial complex. According to available information, during the implementation of this project a completely new ship will be created, and one of the existing projects will not be modernized.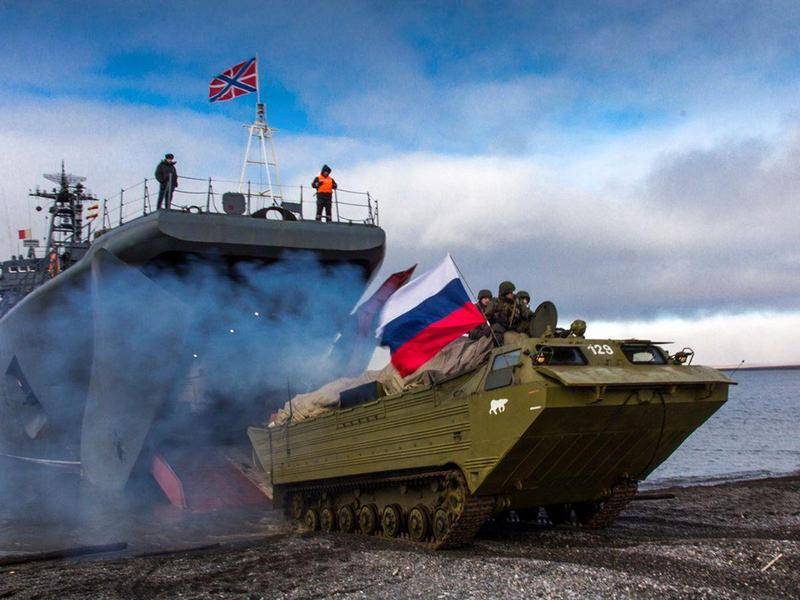 According to the agency interlocutor, only the Northern Design Bureau, located in St. Petersburg, will carry out work on the participation of other design bureaus in the creation of the BDK at the moment is not known. The project data is also not known, but the project has a displacement of at least 8 ths. Tons. At the moment, the biggest BDK is "Ivan Gren" of the 11711 project, preparing to join the Navy 20 on June 2018. Its displacement is 5 thousand tons. The previous project of the BDK 1171 "Tapir" has a displacement of 4,3 thousand tons. The exact timing of the creation of the new BDK is not called.
The Northern Design Bureau was formed in 1946 year. It is the only one in Russia engaged in the design of landing craft and aircraft carriers. Almost all the projects of the amphibious ships created in the Soviet Union and Russia were designed in this PKB. The project of the prospective destroyer "Leader" is also being developed by this bureau.
Ministry of Defense of the Russian Federation