In the Gulf of Finland discovered the legendary "Novik"
Members of the international Finnish-Russian expedition found a warship at the bottom of the Gulf of Finland, which was identified as a Novik destroyer, reports
RIA News
.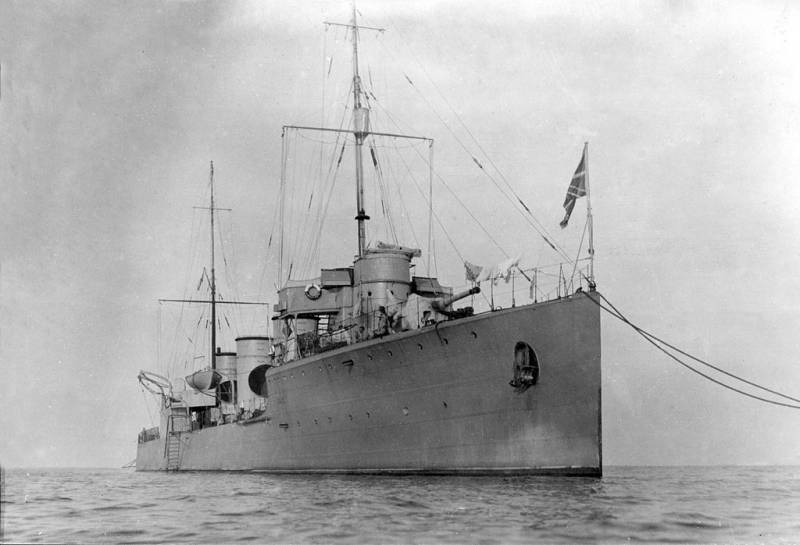 Launched in 1913, the Novik was the fastest ship in the world. He became a member of almost all the hostilities in the Baltic during the First World War.
The search operation is carried out in the framework of the joint project of the Finnish team SubZone and the Russian expedition "Bow to the ships of the Great Victory". The place of death of the destroyer was discovered near Cape Jumind. The ship is located at a depth of 75 meters. His body is broken into two parts - the result of a mine explosion. At the stern is the image of the coat of arms of the USSR, as well as the name of the ship at the time of death - "Jacob Sverdlov".
The place of the ship's death was determined by the Russian historian Mikhail Ivanov from the archival materials of the German command.
The destroyer identification was carried out on June 16 from the board of the research vessel Yoldia.
Novik (Yakov Sverdlov) died on August 28 1941 of the year during the Tallinn crossing. He was accompanied by the cruiser "Kirov". The cause of death is an explosion on the mine of the German-Finnish mine barrier "Juminda".
More information about the fate of the ship can be found in
material
previously published by the Military Review.