The media report about the arrest of a resident of the Saratov region, who reported on the allegedly preparing terrorist act on the Crimean bridge. It is reported that an unemployed resident of the Saratov region called the police and reported that at the moment a "terrorist with four kilograms of trotyl" is walking along the bridge across the Kerch Strait.
Caller:
He'll blow it all up there now.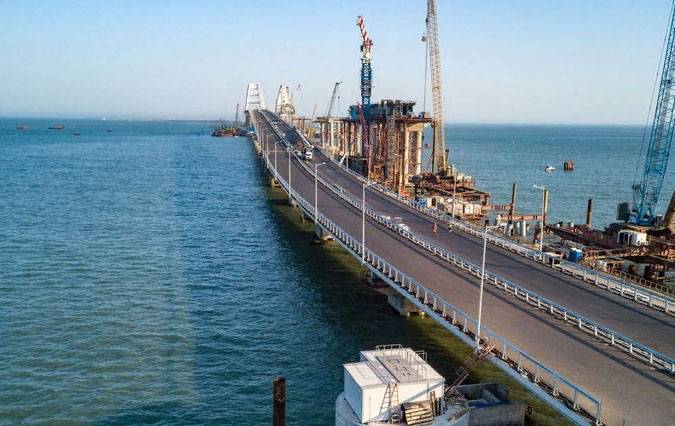 Law enforcement officers responded to the call and transferred data to Kuban and Crimean colleagues. Several police squads and three pieces of equipment arrived at the bridge. An inspection began, following which no "terrorists with explosives" were detected at the facility.
After that, they began to find out the caller's data. It turned out to be a 39-year-old Saratovian, who was detained. About this reported TC "360".
During the interrogation, the man could not explain for what purpose he gave the false information to the police. However, he said that when he called the law enforcement agencies, he was pretty drunk.
Recall that last year Russia was literally covered by a wave of telephone terrorism. Calls were made from abroad, and they reported on the alleged mining of various large objects from Moscow to Chelyabinsk, Surgut and Omsk. In the messages announced bombs laid at railway stations, shopping centers, universities and medical facilities. Data was not confirmed. At the same time, the budget of law enforcement and other structures "lost" a substantial amount, since they had to constantly respond to such messages.
It is worth noting that criminal liability is provided for "telephone terrorism".