Heather Nauert accused Russia of shooting in the territory of Donbass
The US State Department accused Russia of opening fire into the air in the territory of Donbass. US State Department spokesman Heather Nauert said that allegedly Russian servicemen opened "warning shots" near the village of Pikuzy in the Donbass.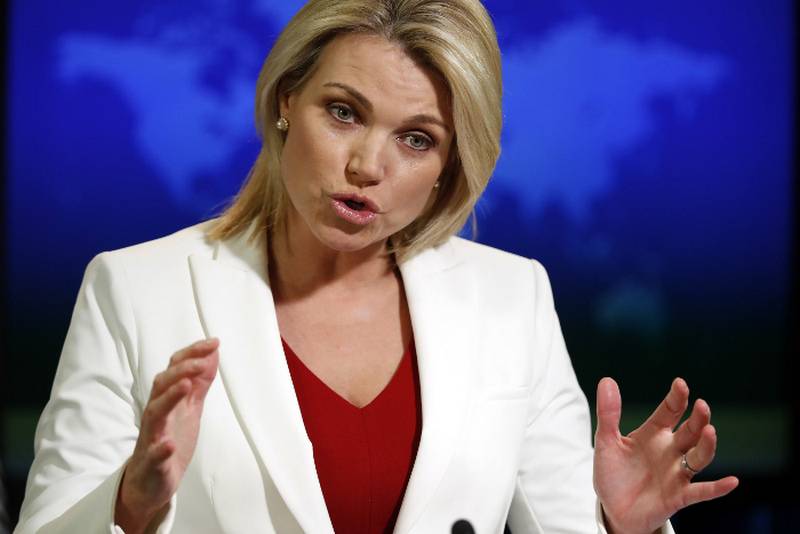 Nauert on her Twitter page reposted the report of the OSCE Special Monitoring Mission (SMM) in the Donbas. This record reported that 14 on June 2018, the OSCE representatives in the amount of six people on two armored personnel carriers in the area of ​​the village of Pikuzy in 23 from Mariupol, faced with two armed men who fired in the air from Kalashnikovs. A State Department spokeswoman said it was "Russian military personnel" leading a warning fire. She warned Russia about the responsibility for the injury and death of the OSCE staff in the Donbass region and said that it should stop its behavior.
In addition to its allegation, the State Department spokesman did not provide any evidence that the armed participants in the incident shooting at the air are in any way connected with Russia.
US officials have repeatedly accused Russia of initiating an armed conflict on the territory of Donbass, as well as attacks on Ukraine, but have never been able to provide any evidence of this. The Russian Federation, in response, has repeatedly stated that it was not involved in the events in the South-East of Ukraine and is not a party to the internal Ukrainian conflict.
http://www.globallookpress.com/