Alexander Lukashevich, the Permanent Representative of Russia to the OSCE, at a meeting of the Permanent Council of this organization in Vienna, stated that with the start of the Combined Forces Operation (EP) in the territory of Donbass, the Armed Forces of Ukraine had significantly increased hostilities.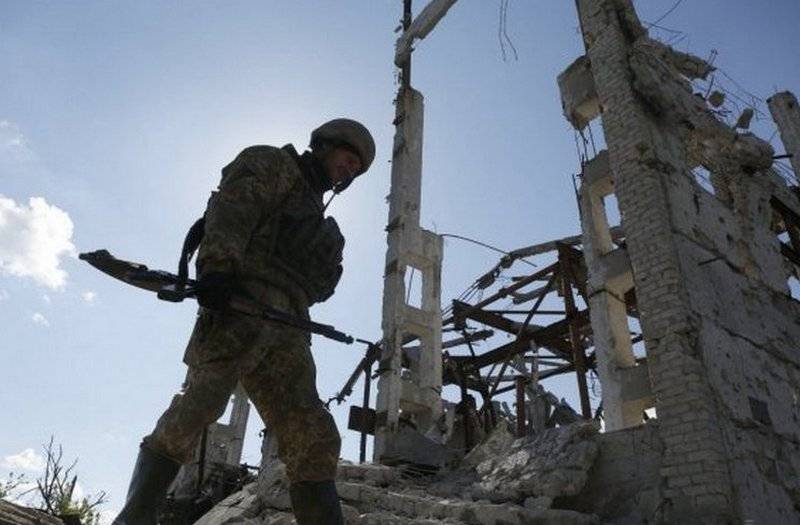 In a statement, Lukashevich pointed to a significant intensification of the Ukrainian armed forces, consisting in repeated attempts at local breakthroughs near Gorlovka and in the Mariupol direction, seizing villages in the gray zone and continuing shelling of the republic's militia positions, and attacking residential buildings and civilians In addition, he noted that, unlike the APU, the DPR militia does not attempt to break through the demarcation line and does not advance in the demilitarization zone, which is stated in the Minsk agreements, which Kiev e going to comply.
At the same time, the operational command of the self-proclaimed Donetsk People's Republic announced that in the future the DPR militia would suppress all the firing points of the Ukrainian security forces, from where they fire at residential areas and civilians, Daniil Bezsonov, head of the press service of the operational command of the republic, told reporters. He added that recently the number of attacks on the residential sector of the DPR has sharply increased. Also, the leadership of the DPR appealed to the OSCE with a request to notify about the launch
drones
missions, if they do not want to fall under fire from the positions of the militia, since the Armed Forces of Ukraine have stepped up the flights of their reconnaissance UAVs, in response to this, a decision was made to strengthen the air defense of the republic.