The Foreign Minister of the Transnistrian Republic, Vitaly Ignatiev, commented on the statement by the Minister of Foreign Affairs and European Integration of Moldova, Tudor Ulyanovsky, about the withdrawal of Russian troops from Transnistria, saying that this decision could not be made without taking into account the opinion of Tiraspol.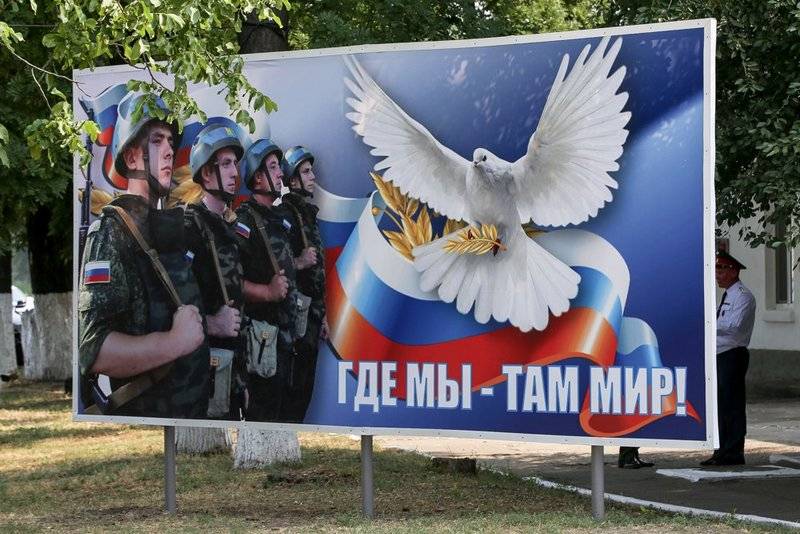 Ignatiev said that any decision to change the format of a peacekeeping operation or the withdrawal of some part of this peacekeeping mechanism cannot be made without taking into account the opinion and position of the people of Transnistria, and Tiraspol will never take action that creates a threat to peace and security on the Dniester. He added that in Transnistria, in addition to Russian peacekeepers, there are no other Russian troops. All the statements of Moldova about allegedly supporting the peacekeeping mission in the Transnistrian republic, but without the operational group of Russian troops, which is part of the peacekeeping operation, are simply not objective.
Earlier it was reported that, at the initiative of Moldovan deputies, a draft resolution on the withdrawal of Russian troops from Transnistria was registered in the UN secretariat. The review is scheduled for 22 June 2018.
Recall that Transnistria, 60% of whose inhabitants are Russians and Ukrainians, sought secession from Moldova even before the collapse of the USSR, fearing that Moldova would join Romania in the wake of nationalism. In the 1992 year, after a failed attempt by the Moldovan authorities to solve the problem by force, the unrecognized Transnistrian Moldavian Republic, which was not subordinate to Chisinau, was organized on this territory. On the territory of the republic there is an operative group of Russian troops, the successor of the 14-th combined arms army, which after the collapse of the USSR was transferred to the jurisdiction of Russia, which performs the tasks of the peacekeeping mission and the protection of warehouses left from the 14 army.