Poltorak decided to change clothes for women soldiers
The Ministry of Defense of Ukraine stated that the main thing in the management of development and maintenance of material support for the Armed Forces of Ukraine was the solution of the tasks related to the concept of a new military uniform for women. It is noted that today more than 24 of thousands of women are serving in the Armed Forces of Ukraine, but so far no daily form has been developed for them.
To begin solving the problem, women soldiers with various types of figures were selected. The first set is already presented. Women soldiers will be given the opportunity to wear a uniform for some time, after which they will begin to collect data on "what is good and what is bad."
It was noted that first of all it is the feedback of the girls themselves in uniform that are taken into account.
Summer set of women's military everyday life: a skirt, jacket, shirt, cap, shoes.
The winter set additionally includes: a coat, a warmed cap and boots.
"Also among women soldiers, a man's tie is no longer a corporate tie, but a butterfly, which adds elegance."
So a new form for women from the Armed Forces of Ukraine is described by its developers.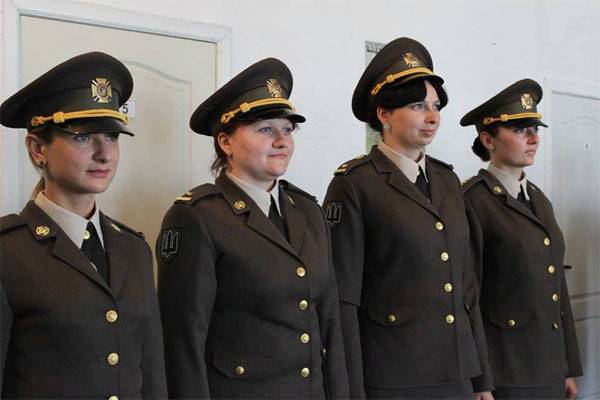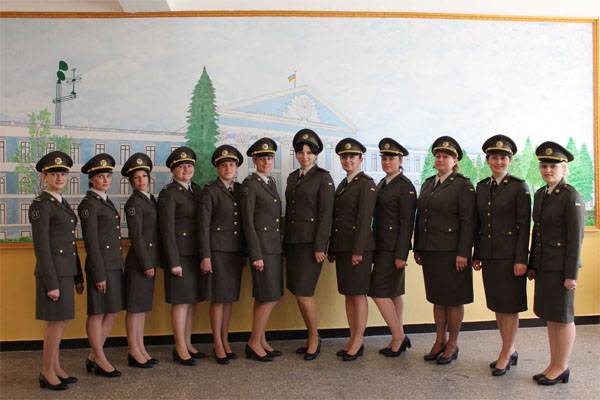 Users noticed that the color scheme of the flag on the image of the building (in the background) is more like a combination of colors of the flag of Russia than Ukraine.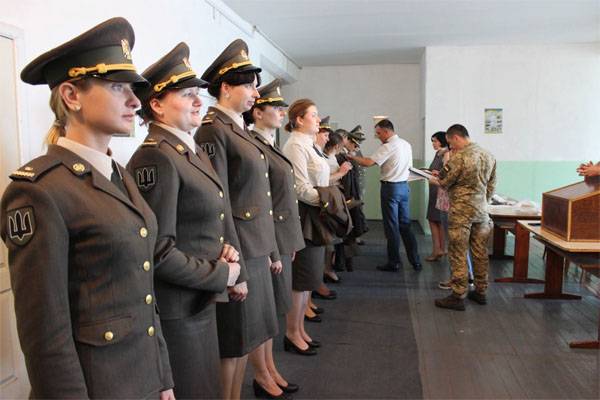 They note that women were given sets of forms for the long term, so that they not only wore it, but also washed it, which would provide an opportunity to test the fabric for durability and evaluate the quality of the dyes used.