Kurds from Afrin Hawks have announced an attack on Turkish positions. Many dead and wounded
The Turkish military command accuses the United States that Washington is not keeping promises made in the northern part of Syria. Recall that earlier between the Turkish and American sides (according to Ankara) agreements were reached on the area of ​​the Syrian Manbij. The Americans promised to help the Kurdish armed forces (including the YPG) withdraw from the city and its environs, after which Turkish troops would enter the Manbij area and take the territories together under a protectorate.
It is noted that several months have passed since the discussion of the final agreements, but the Kurdish armed forces remain in Manbidj. According to Turkish media, the United States has not fulfilled its obligations, and "YPG / PKK continue to directly threaten the security of Turkey."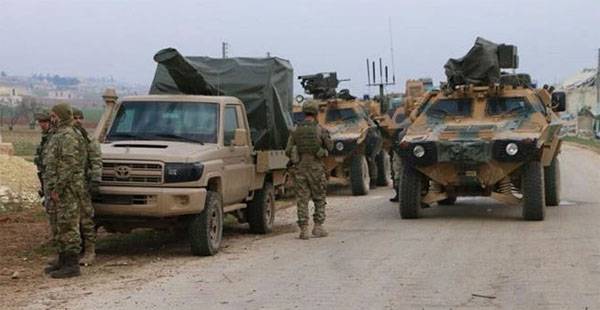 Against this background, in Kurdish sources there is evidence that Kurdish troops are active in the north of Syria. In particular, it was stated that in one of the recent battles they had killed 15 Turkish soldiers and representatives of pro-Turkish armed formations in the area of ​​the settlement of Sheraua in the Afrin district. Reported on the "set of wounded." Responsibility for the attack on the Turkish position claimed a group calling itself "Hawks Afrin". This attack draws special attention when considering the fact that earlier Turkish troops reported control of Afrin.
It is noted that Kurdish armed groups in the region of Afrin and Manbij used classical guerrilla warfare methods, which leads to significant losses in the composition of the Turkish Armed Forces and pro-Turkish armed formations.
http://www.globallookpress.com/