Former Chief of the General Staff of the Armed Forces of Ukraine and the former First Deputy Minister of Defense of the country Anatoly Lopata proposed to turn the Crimean Peninsula into an island. He said that Ukraine should dig a canal on its territory and cut off the Crimea from the mainland.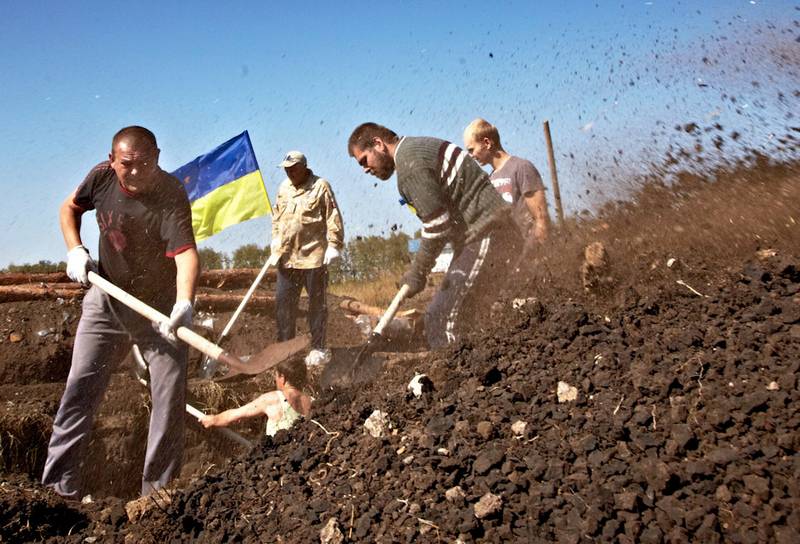 In an interview with the Observer, Lopata noted that Russia currently dominates the waters of the Crimean waters, and in order to deal with this, it is necessary to dig a canal with a width of at least 100 meters and a depth that allows large vessels to pass. This will be the territory of Ukraine and under the control of Ukraine, and Russia will not go there, he said. Thus, Ukraine will cut off the Crimea from the mainland and make it an island, allowing it to pass directly to its ships without entering the Strait of Kerch, while adding that he really likes this idea.
In principle, the idea of ​​the Spade (what a talking surname!) Is not new, before it was proposed to connect the Black and Azov Seas through the canal on the Perekop isthmus connecting the peninsula to the mainland, so that Ukrainian ships would not pass through the Kerch Strait, but go straight. Even the project was developed by the company "Ukrhydroproject" to implement this idea. According to the plans, the length of the channel will be about 120 kilometers, it will pass through Perekop, Chongarsky Bay, Sivash and Arabatskaya arrow. Excavations are planned for 20 kilometers. Provides for deepening the channel to 15 meters, expanding to hundreds of meters.
The head of the Public Chamber of Crimea, Grigory Ioffe, called this proposal of Ukrainian specialists a "fantastic idea" and suggested that they fly to Mars first in order to familiarize themselves with the Martian channels and then proceed to the project.