Estonia buys a large batch of Mistral 3 MANPADS
MBDA European Industrial Association
reported
on the signing in Paris of a contract for the supply of a large batch of man-portable air defense missile systems (MANPADS) to Estonia Mistral 3.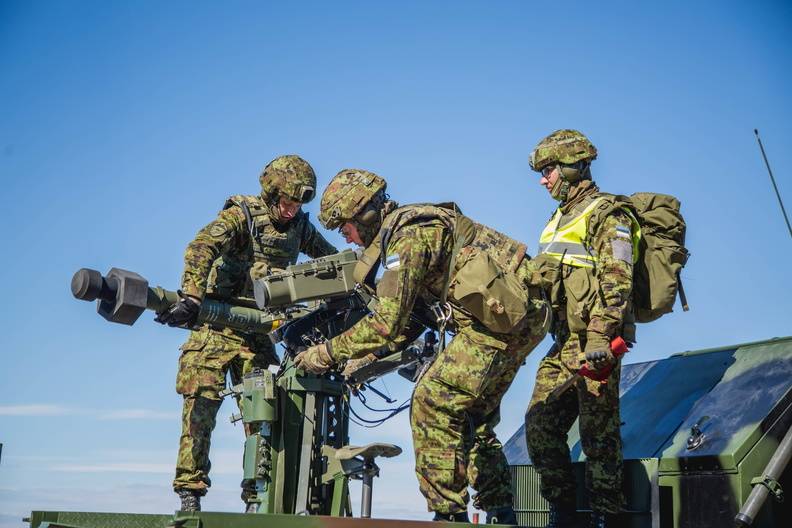 The contract value is € 50 million with an option for another 100 million. The number of installations and the missiles are not disclosed to them.
The supply will also include training missiles, simulators and test equipment. The first batch of products must be handed over to the Estonian military in 2020.
According to Colonel Rauno Sirk, head of the Estonian Defense State Defense Center, the purchase of additional anti-aircraft systems, along with the acquisition of the KHNUMX Thunder automatic rifles and howitzers, is one of the main priorities and major investments in the republic's defense in the coming years.
The association's press service noted that Estonia is acquiring the latest generation of Mistral SHORAD rockets, which provide higher accuracy and have a longer service life than previous generation ammunition.
MBDA representatives added that the Estonian army has been using Mistral missiles since 2009. The contract in force since then was renewed in 2015. The last missiles under this contract will arrive in Estonia in 2019.
The current contract was concluded in order to ensure continuity of supply after 2019.
The conclusion of the next contract with our Estonian partners confirms the great confidence they attach to the MBDA products, and especially the products of the latest generation Mistral. We take it as another sign of confidence from the Estonian armed forces,
quoted by the press service of the company's vice president Didier Philippe.
Estonian Ministry of Defense