USA - Arab Emirates: In Yemen, do you yourself somehow ...
Washington rejected a request from the UAE and Saudi Arabia to provide intelligence information and engineering assistance during a military operation to free the Yemeni port of Hodeidah from the Houthit rebels, reports
to Reuters
.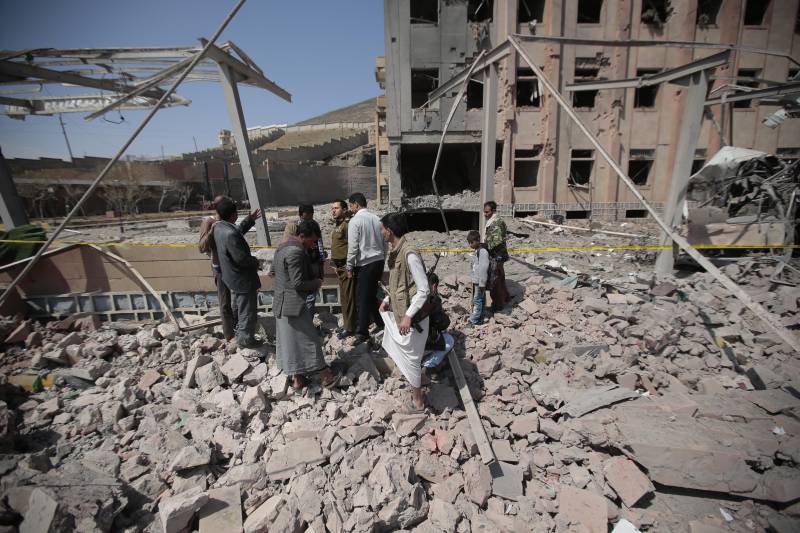 According to an agency source in the UAE government, the Pentagon also refused to assist the Arab military in demining the approaches to the Yemeni sea port.
However, the demining mission agreed to take over the French Defense Ministry.
On the eve of the Russian Foreign Ministry warned of the disastrous consequences of the assault of Hodeida for the whole of Yemen. According to diplomats, civilians in the country will be on the verge of death if, as a result of military actions, the main channel (which is the port) is closed, the supplies of medicines, food and basic necessities.
Recall that in early June, the UAE and Saudi Arabia appealed to the United States with a letter asking for assistance in a planned coalition operation to seize the port of Hodeidah, held by the Hussites. According to the petitioners, the said port is used by Iranians to supply ballistic missiles to Yemen, which are then launched across Saudi territory.
On 14 June, the UAE government announced the start of a military operation to free Hodeida from the rebels, who, according to officials, interfere with the provision of humanitarian aid to the people and are engaged in smuggling
weapons
.
http://www.globallookpress.com