Lockheed Martin Corporation Launches F-35 Lightning II Anniversary
The American corporation Lockheed Martin has another anniversary. The development program for stealth fighters has reached a long-awaited mark - the 300th F-35 Lightning II fighter has launched test flights, Warspot reports, citing the press service of the corporation.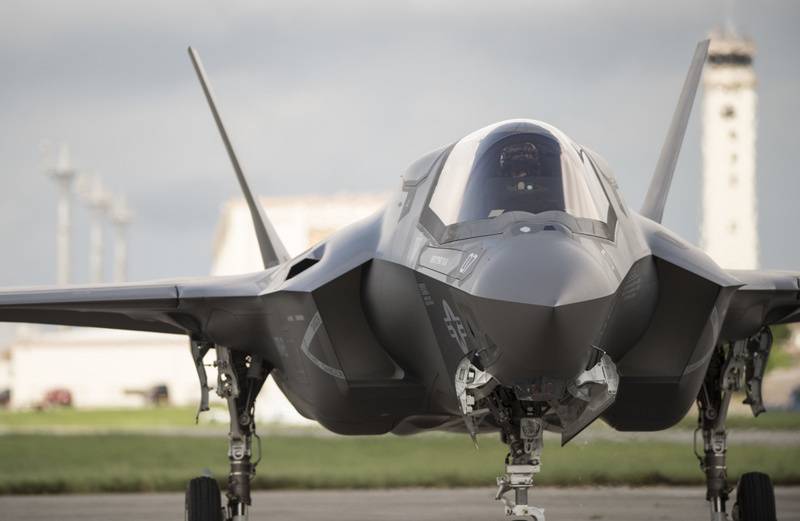 According to the report, the "jubilee" turned out to be F-35 with the letter "A", which, after carrying out all the necessary tests, will go on combat duty to Hill base (Utah). In total, the corporation has currently released X-NUMX units F-197, 35 F-75B and 35 F-28C. In addition, more than 35 pilots and 620 technicians were trained under the program.
The corporation says that by the 2020, the cost of the latest F-35 fighter jets will be $ 80 million, thanks to increased production and reduced labor costs. This year, the corporation intends to assemble the 91 aircraft (last year - 66), and full-scale production should be adjusted to the 2023 year, when the assembly rate will reach 160 aircraft per year.
F-35 Lightning II fighters are available in three versions: F-35A (base), F-35B (with short takeoff and vertical landing) and F-35C (takes off from an aircraft carrier using a catapult, sits down using an aerofinisher).
As part of the JSF (Joint Strike Fighter) program, which involves replacing fourth-generation US fighters and their allies with fifth-generation F-35 Lightning II fighter jets, about four thousand aircraft will be developed, manufactured and serviced, and the infrastructure required for this will be spent up to 1,5 trillion dollars .
http://nationalinterest.org/