Saudi Arabia and other American allies should not acquire weapons in Russia, including the C-400 anti-aircraft systems, reports
RIA News
The statement of the candidate for the post of Assistant Secretary of State David Schenker.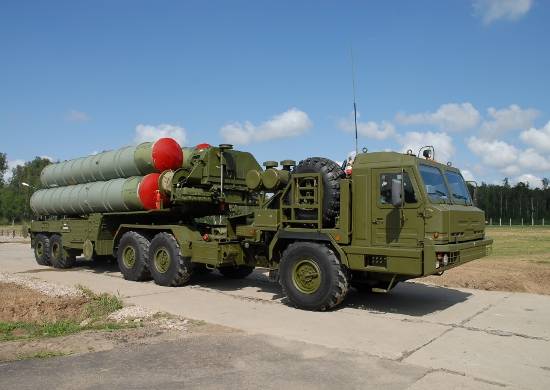 A potential deal for the purchase of complexes may violate the US law on sanctions against the Russian defense industry.
Responding to questions from congressmen, Schenker said that if he was appointed, he would interact with US allies to convince the Saudis to abandon the acquisition of "potentially sanctioned military equipment in the Russian Federation."
In other words, I would strongly recommend Riyadh not to,
added a candidate for the position of assistant secretary of state for the Middle East.
Recall a preliminary agreement with the representatives of Saudi Arabia on the supply of C-400 air defense systems was reached last year. And at the end of May of this year, the ambassador of the kingdom in Russia, Khalid Krimmi, said that negotiations with Moscow on the purchase of anti-aircraft systems were going well. However, he noted that the date of their end is still unknown.
C-400 "Triumph" (according to NATO codification - SA-21 Growler) is the Russian long-range and medium-range anti-aircraft system. It is intended to destroy all modern and prospective means of air attack and reconnaissance (including aircraft made using stealth technology). Adopted in 2007 year.