The military departments of the United States and the Republic of Korea are considering abolishing the Ulchi Freedom Guardian (UFG) military exercises to create favorable conditions at the negotiations on the denuclearization of the Korean Peninsula, reports
RIA News
.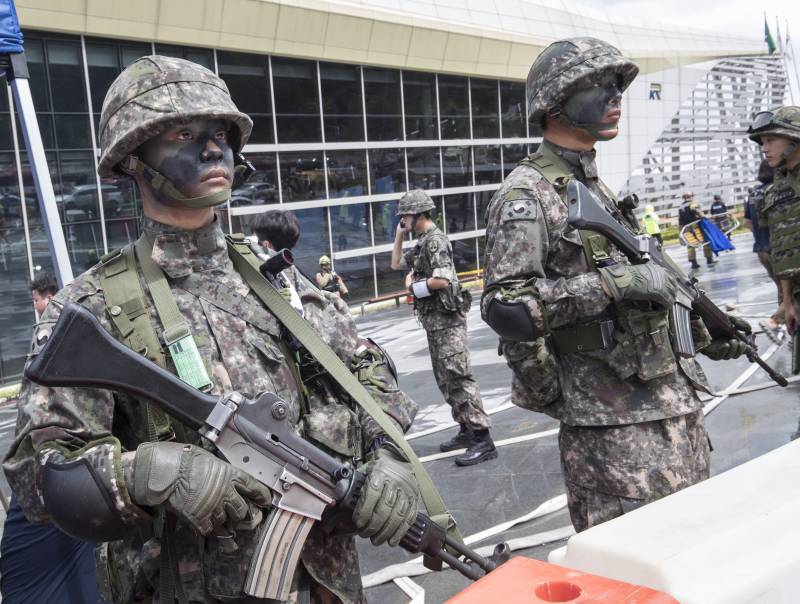 Currently, at the direction of the President of the Republic of Kazakhstan, this issue is at the stage of thorough study, a decision on it may be announced in July.
According to the press service of the Ministry of Defense of the Republic.
Earlier, US President Donald Trump said that such exercises at the time of negotiations with the DPRK will be suspended, provided that the negotiations will go in the right direction. At the same time, the American leader noted that this would save a lot of money.
According to the release of the ministry, the question of joint maneuvers on the eve was discussed by the Minister of Defense Son Yeon Mu and the head of the Pentagon, James Mattis.
The ministers expressed mutual support for the diplomatic efforts of the parties and announced the continuation of work to fulfill the instructions of the American President regarding joint exercises on the Korean Peninsula. The heads of military departments also confirmed the inviolability of the union of the two countries and pledged to continue close cooperation "in the interests of regional peace and stability."
Recall first in
stories
The US-DPRK summit took place on June 12 in Singapore. Following its results, Trump said that he had signed a bilateral "detailed" document, and that denuclearization in the region would begin "very soon."
In turn, Kim Jong-un described the meeting as a "new start" in relation to the two countries and promised "big changes" in the near future.