State Department warned Damascus against an offensive in southwestern Syria
The US State Department issued a statement in which it warned the Syrian authorities against an offensive in the de-escalation zone in the south-west of the country and urged Moscow to influence Damascus in order to preserve this zone, reports
RIA News
.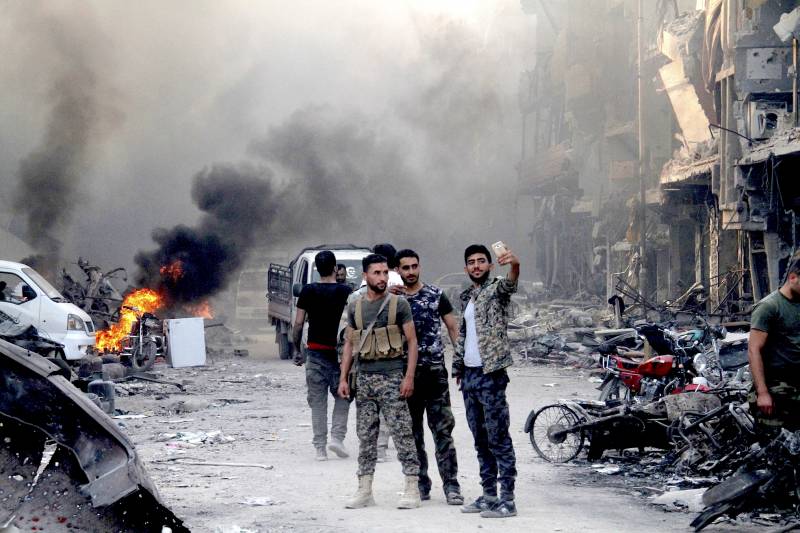 The US remains concerned about reports of the impending attack of Syrian troops within the de-escalation zone in the south-west of the SAR, the State Department said. They recalled that the creation of this zone was agreed last year between the United States, Russia and Jordan.
We reiterate that any military action by the Syrian government against the south-west de-escalation zone can lead to an extension of the conflict,
the report said.
Therefore, any "violations of the Syrian government in this area" will be given a "decisive and appropriate" response, the agency said.
The Americans explain their care for this zone by the fact that it was created in the name of saving lives and creating conditions that allow refugees to return to their homes. According to diplomats, there has been no military action for about a year.
If the Syrian army launches an offensive, it will put the successful US peace initiatives in jeopardy.
In addition, the Department of State called on Russia, as a permanent member of the UN Security Council, to use its diplomatic and military influence on Damascus to "force the government to halt further military offensive."
The southwestern regions of the SAR, which include Dera'a, Quneitra and Suweida, are adjacent to the borders of Israel and Jordan. All of them are included in the de-escalation zone created in July 2017 of the year by agreement of the Russian Federation, the United States and Jordan.
At the end of May, Sergey Lavrov noted that over time, only Syrian government troops must be present in this zone. The forces of foreign states must ultimately be withdrawn from there. He reported that this issue is currently being considered with Jordanian and American counterparts. True, the meeting on this topic, scheduled for early June, did not take place.
http://www.globallookpress.com