Russia - USA: Destroy your stockpiles of chemical weapons!
The Russian embassy in Washington turned to the United States about the well-known staging of chemical attacks in Syria and a number of oddities in the so-called Scripals case. Russian diplomats are calling on Washington to declassify information about the chemical agent in the United States, announced by official London, commenting on the "poisoning" of Skripl and his daughter. We are talking about the substance "Novice", after the alleged use of which Creaked in Salisbury survived. It seems that this is the only case of survival after the "poisoning of CWA".
The Russian embassy, ​​using Twitter as a platform for public circulation, called on the US authorities to destroy the chemical
weapon
. Recall that agreements between Russia and the United States are in force regarding the destruction of chemical arsenals. The Russian side on the complete destruction of all stockpiles of chemical weapons reported. And the American side, as always, showed "compelling reasons" to postpone the destruction. Washington cited the "lack of funds" as the main "cause". This is in the presence of the military budget, which is at least 15 times larger than the Russian one.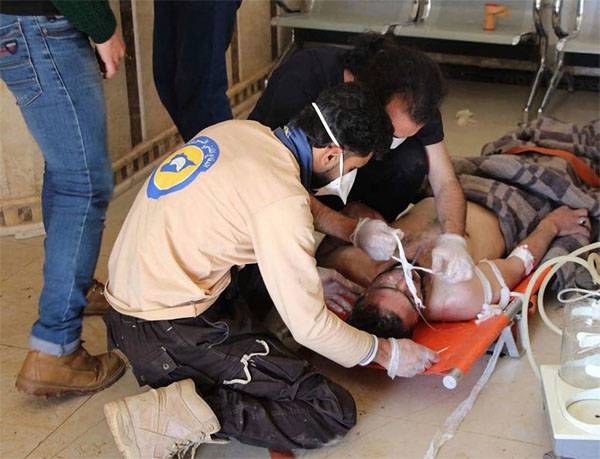 In Russia, the United States reminds that provocations with chemical weapons in different parts of the world can have deeply negative consequences. At the same time, the Russian embassy showed several clips in which the militants themselves tell about their performances, sharing information about their previously prepared script.