Exercises "Center-2019". What to expect?
It is expected that military observers from the CIS countries will arrive at the command center "Center", scheduled for August-September 2019,
TASS
a message from the head of the Main Directorate of Combat Training of the RF Armed Forces, Ivan Buvaltsev.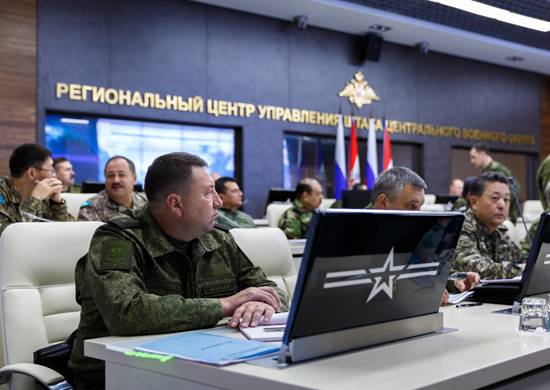 Speaking at a meeting of the Field Coordination Committee at the Council of Ministers of Defense of the CIS countries, Buvaltsev informed those present that next year the Russian Armed Forces are conducting an exercise called Center-2019. He invited the members of the Coordination Committee to consider the possibility of arriving at this event as observers to exchange views on "the quality of the solution of combat training tasks".
Later, speaking to journalists, the general clarified that this was a command and staff exercise to be held in the territory of the Central District in August-September of 2019.
He also noted that the meeting on field training was constructive, and an action plan for the next year was outlined.
The military representatives of the CIS countries also reviewed the prospects for simulator construction.
In addition, all participants of the meeting were invited to the international forum "Army-2018", which will open in Moscow on August 21. In the course of its work it is planned to discuss issues of technical support for the troops.
Ministry of Defense of the Russian Federation