Head of the Accounts Chamber: May decrees 2012 of the year on a number of items not met
Information Agency
TASS
cites a statement by the new head of the Accounts Chamber, Alexei Kudrin, about the implementation in Russia of the so-called May presidential decrees from 2012. According to Kudrin, many of the basic targets that were prescribed in the laws were not achieved in six years.
Further, Kudrin refers to statistical data for the periods 2011-2016, 2012-2017.
Thus, labor productivity in Russia in the 2016 year, according to statistical reports, was 99,8% from the previous period. At the same time, the government reported an increase in labor productivity by 3,8% over the same period. And in May decrees it was said about the need to ensure the growth of labor productivity by as much as 50 percent.
On investment in the Russian economy. By 2017, their level was planned at the level of 27 percent, but in the end did not reach 22-x.
The indicators of growth in the share of high-tech products on the market were not achieved either.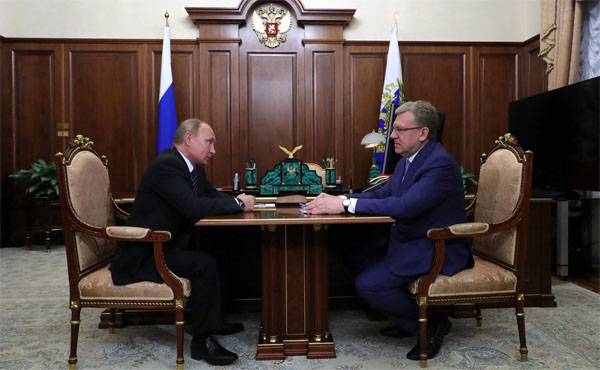 However, as Kudrin noted, there are several areas where the plans were even exceeded. One of them is a social sphere. For example, in terms of the remuneration of teachers, over-fulfillment of plans (average salary in the regional economy) was 1%. At the same time, the Direct Line with the President received questions about why the salaries of teachers in some regions began to decline even after the increase in the minimum wage. Apparently, this no longer applies to the period of implementation of the May decrees of the 2012 model of the year.
Kudrin noted a significant improvement in reducing the percentage of infant and child mortality in the country.
President Vladimir Putin himself has previously stated that more than 90 percent of the targets of the May decrees were achieved in the country.
According to Kudrin, the Accounts Chamber analyzes the results, taking into account the fact that even more ambitious tasks have been set for the new 6-year period.
http://www.globallookpress.com/