Lithuanian President Dalia Grybauskaite put her signature under the law providing for the "strengthening" of the Lithuanian army in connection with the "modern challenges". Recall that the Lithuanian authorities tell their people that the main challenge for Lithuania is the neighborhood with Russia. And in order to "resist potential Russian aggression", official Vilnius decided to increase the size of the army.
The increase will be made on 600 people, of which 100 - recruits, the rest - contract servicemen. And those and others still have to "dial."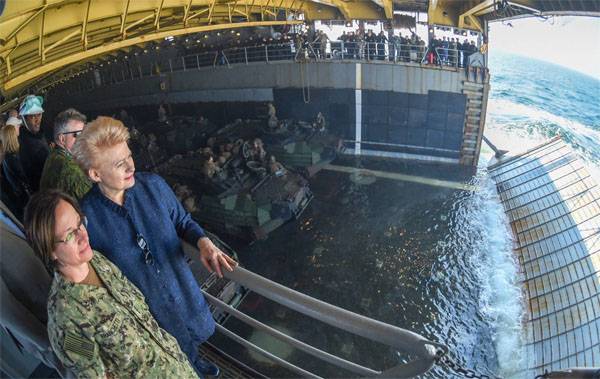 For the implementation of plans to increase the number of army personnel from the state budget of the country it is planned to allocate (for defense) an additional about 36 million euros. Thus, each newly-built Lithuanian soldier, according to the Grybauskaite plan, will cost approximately 60 thousand euros per year. And by the year 2024 it is planned to increase additional costs already on 108-109 million euros.
All these attempts are connected with the requirements of the United States to increase military spending in order to meet NATO requirements (as is known, the requirements are 2% of GDP). A few years ago, in Lithuania, 1% of GDP was barely spent on military needs. Now - about 2 percent. By 2019, the plan is to overcome the psychological level, and by 2030, it is at all to reach 2,5% of GDP.
At the moment, Lithuania spends about 0,82 billion dollars a year for military purposes.
Ordinary Lithuanian citizens are openly perplexed about what will change in the country's defense capability if the size of the army is increased by 500-600 people.