Germany introduced tracked amphibious armored vehicle
At the Eurosatory 2018 exhibition in Paris, the German company KMW (part of the KNDS association) presented a prototype of the floating tracked armored vehicle Amphibious Protected Vehicle Tracked (APVT), reports
bmpd
.
The design feature of the machine is its movement through the water astern, which made it possible to give the lumpy side favorable contours from the point of view of hydrodynamics and seaworthiness. At the same time, the front part of the car retained "normal" outlines in terms of security and visibility. In the rear part there is also a folding ramp for disembarking and landing troops.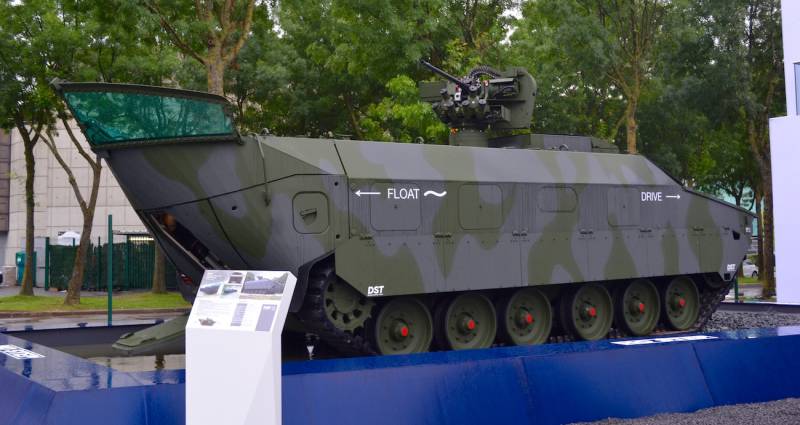 According to company representatives, the car has already passed factory tests on the Danube. It was developed at the expense of KMW personal funds and is intended for delivery to foreign customers (primarily for countries in South-East Asia).
The company reports that the combat weight of the APVT is about 30 t, the payload mass is up to 5 t, the capacity is 8 paratroopers and 2 crew member. Length - 9,4 m, width - 3 m, height (without module) - 2,7 m.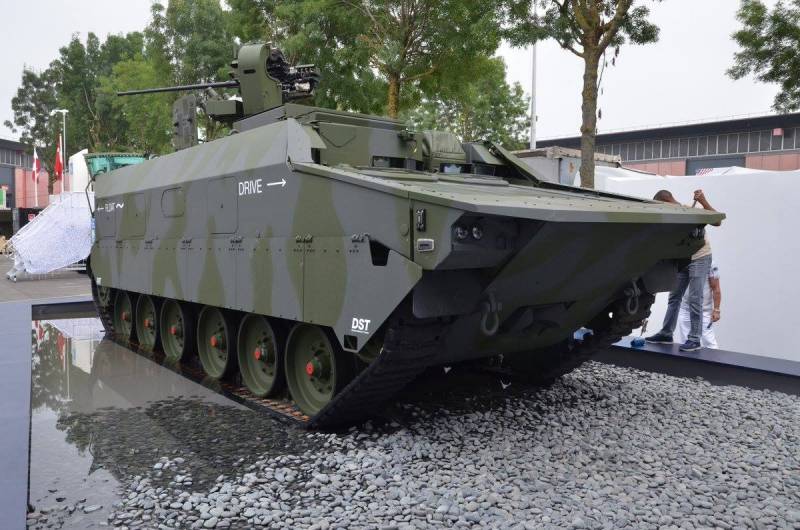 The diesel engine has an 816 hp engine installed on the armored vehicle. The maximum speed is 70 km / h (afloat - a little more than 13 km / h, the 2 water cannons are used), the cruising range is up to 550 km (on water - up to 54 km). The troop compartment is made in the form of armored capsules. Armament - remote-controlled module with an automatic gun (20 mm). At the request of the customer can be installed tower with more powerful
weapons
.