US President Donald Trump said that after his meeting with North Korean leader Kim Jong-unn the nuclear threat from this country no longer exists. Such a record Trump made on his Twitter page after returning from the summit in Singapore.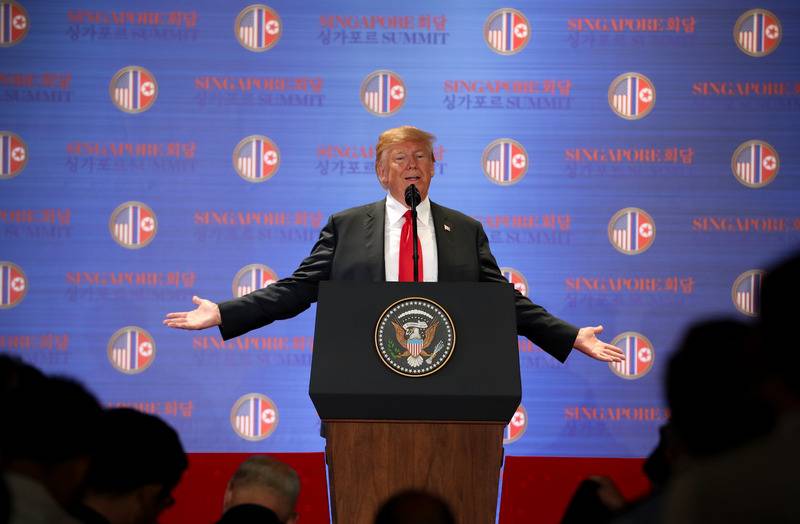 Donald Trump said that he managed to prevent the threat of a nuclear war between the United States and the DPRK, which had existed since the presidency of his predecessor Barack Obama and now all of America can sleep peacefully.
Earlier, Trump said that the DPRK's nuclear disarmament process would begin "almost immediately", as he believes that Kim Jong-un will return to disarmament immediately after returning to Pyongyang. He added that the North Koreans had already undermined one of their main range and "are already getting rid of the missiles."
At the same time, the leader of North Korea, in his speech at the end of the summit, stated that in order to achieve peace, stability and denuclearization on the Korean Peninsula, both countries must first take legal and systemic measures, that is, observe the principle of consistency in the fulfillment of their promises.
Recall that the meeting of leaders of the United States and North Korea took place on June 12 in Singapore. Following the talks, the parties signed a joint document, according to which North Korea expressed readiness for the complete denuclearization of the Korean Peninsula, and the United States pledged to provide security guarantees to Pyongyang in response to the abandonment of nuclear
weapons
.