Kiev demanded compensation from Russia
On Tuesday, Kyiv filed a memorandum with the International Court of Justice (UN ICJ), in which it accused Moscow of causing material damage to Ukraine and demanded material compensation from it, reports
press office
Ministry of Foreign Affairs of the Republic.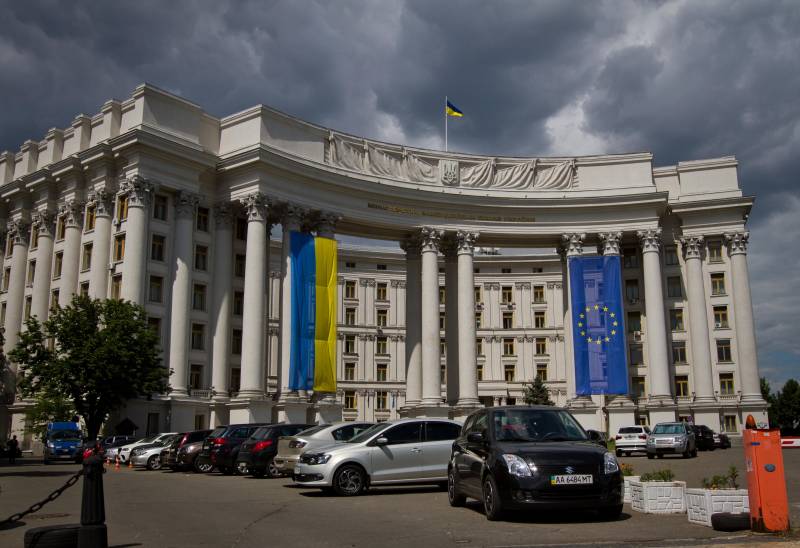 The ministry claimed that they had provided the court with "numerous evidence" indicating that Russia violated the International Convention for the Suppression of the Financing of Terrorism, as well as confirming its activities aimed at deepening racial discrimination in Crimea.
According to diplomats, members of "well-known terrorist groups" (the LPR and the DPR), armed with Russian
weapons
committed "terrible acts of terrorism against civilians".
They recalled in Kiev and the Malaysian Boeing (reyMN17), allegedly shot down by the Russian Buk complex, transferred from the Russian Federation to Ukraine through the "uncontrolled section of the Ukrainian-Russian state border".
In addition, in the "illegally occupied Crimea", Moscow pursues a policy of "racial discrimination and cultural destruction" directed against ethnic groups who "dare to resist" the annexation of the peninsula.
According to the head of the Ukrainian Foreign Ministry, Pavel Klimkin, the materials submitted to the court contain 29 volumes and weigh 90 kg.
The memorandum was submitted to the International Court of Justice as part of the process initiated by Kiev last year.
Earlier, Moscow has repeatedly denied such allegations, emphasizing that it is not a party to the internal Ukrainian conflict. The Russian Foreign Ministry stated that the accusations made by the Ukrainian government are outside the jurisdiction of the court, and if Kiev really wants peace, it must work to fully implement the Minsk agreements.
http://www.globallookpress.com