Passions in Macedonia: how the country was renamed
The Prime Ministers of Macedonia and Greece reached an agreement on the renaming, which the official Athens had recently demanded from the Macedonian authorities. Recall that the Greek authorities insisted that there could be only one Macedonia -
historical
the region is in Greece itself, and the neighboring state must certainly change its name.
Some Greek radicals demanded that the neighboring country change its name to one in which the word "Macedonia" would not be found - for example, "Republic of Skopje" (after the name of the capital).
As a result, a "compromise" option was chosen. The local media reported that Macedonia is now turning into the Republic of Northern Macedonia.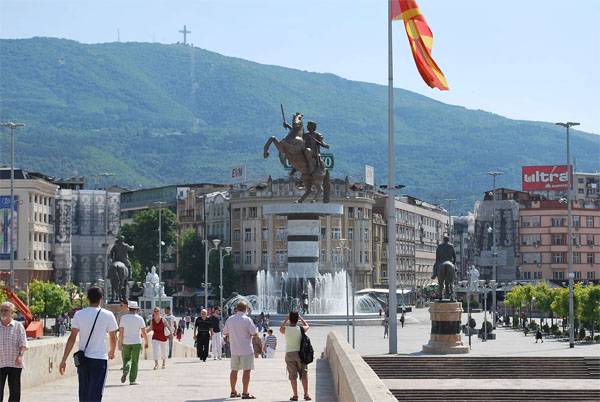 It is noteworthy that the Macedonian Prime Minister Zoran Zayev and the Greek Prime Minister Alexis Tsipras did not have to meet in person for renaming agreements. They simply discussed the issue by phone, considering that this may be enough to change the name of the country.
Recall that since the collapse of Yugoslavia, the official name of a country neighboring Greece was as follows: "The former Yugoslav Republic of Macedonia". It was with this formulation that the state became a member of the UN.
In fact, the situation with the renaming of Macedonia is complicated by the fact that many residents of the republic do not support the idea. Prime Minister Zaev, in a conversation with his Greek colleague, said that the name itself "looks promising," but in the end a referendum is needed. And the president of Macedonia, Georgy Ivanov, ignored the referendum's request to support the referendum and urge the people to come to the polling stations.