US Navy aircraft carrier group re-entered the Mediterranean Sea
The carrier group of the US Navy led by the nuclear aircraft carrier Harry Truman has returned to the Mediterranean Sea, according to the official website of the US Navy.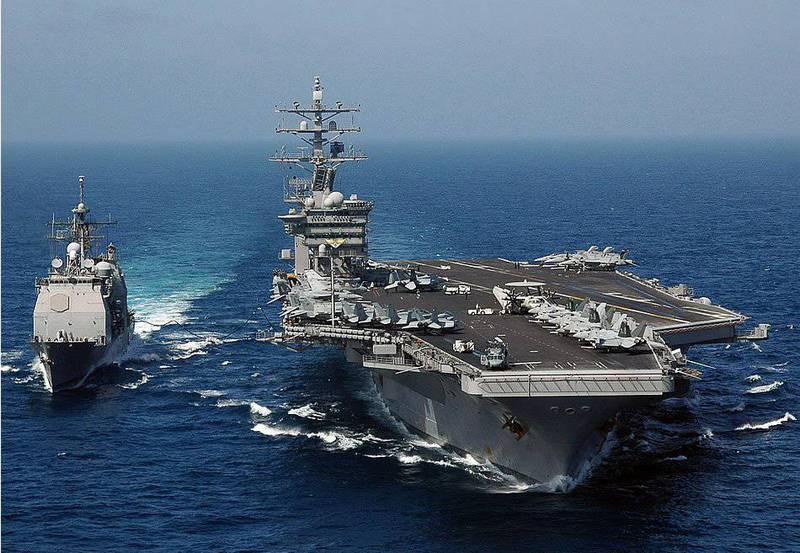 Rear-Admiral Eugene Black, the group's commander, said the carrier group returned to the eastern Mediterranean to attack ISIS (a terrorist group banned in Russia) in Syria and Iraq. At the same time, the commander noted that
aviation
the group will deliver targeted attacks on terrorists, thereby "sending a powerful signal to partners that the United States is committed to maintaining peace and security throughout the globe."
Recall that the strike carrier group led by the atomic aircraft carrier "Harry Truman" (USS Harry S. Truman CVN 75) was already in the Mediterranean, having entered there at the end of April 2018. Around the beginning of May, the group began striking Syria. Execution of strikes is carried out in the framework of the operation "Unshakable determination."
Earlier, American media reported that the aircraft carrier "Harry Truman", along with escort ships, could stay in the Mediterranean for a long time. The Pentagon explained that this would be a response to the revitalization of Russia in the region and is consistent with the National Defense Strategy, which calls for the US Armed Forces to be less predictable in their actions.