Can C-500 shoot down satellites and F-35. US media reflect
American edition
The National Interest
publishes material in which the promising anti-aircraft missile system (PVO-PRO) C-500 Prometheus is considered. The material states that the Russian system reverses the idea of ​​the limits of the effectiveness of anti-aircraft systems in the world.
From the material:
Weapon
possesses not only the unprecedented ability to achieve large high-altitude targets, including ballistic missiles and even satellites, but also, according to media reports, to detect airplanes that today are considered invisible. While leading analysts do not find confirmation of this information, but one thing is certain: Russia is developing a high-altitude air defense system.
The publication refers to the already well-known publication CNBC, in which it was stated that not so long ago C-500 tests were carried out in Russia, during which the fired missile hit the target at a record distance.
It is stated that the C-500 can use several classes of missiles. In particular, the 48H6 rocket with a mass of about 2 and a radius of action of about 240 km is reported. Another rocket, according to the publication, referring to open sources - 40H6. It also speaks about the likelihood of using the 9М100 SAM from the development of Concern EKR Almaz-Antey AO. This is a short-range single-stage rocket with a solid-fuel engine and thrust vector control. The rocket is used in the C-400 SAM.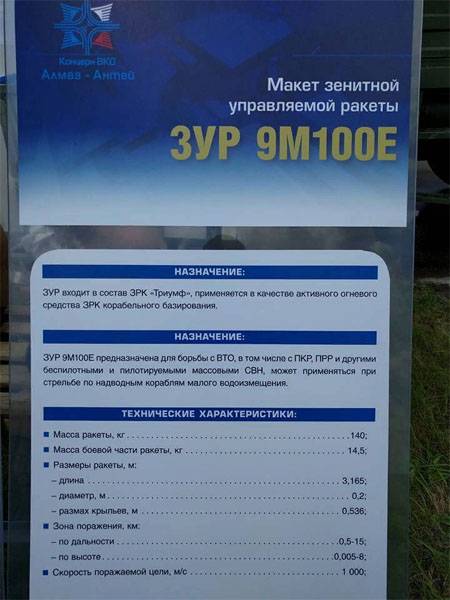 However, the main mystery of the C-500 complex remains the 77H6-H and 77H6-H1 missiles. The estimated target radius is about 600 km. Required parameters: overcoming the speed limit in 4-5М (1 M (Max) - speed of sound). The ability to intercept targets moving at a speed of about 7 km / s (20 M). In the future, these missiles will be used against so-called low-visibility air objects.
NI immediately draws a picture of how the 77H6-H and 77H6-H1 CMS X-NUMX Prometheus will threaten American F-500 and F-22 aircraft.
The submission states that, "at the request of the Russians", the C-500 can be connected to the anti-missile-anti-satellite defense system.