Trump needs a "critical" private meeting with Kim Jong-un
US President Donald Trump announced his desire to hold a private meeting with the North Korean leader before the start of the official summit, reports
Bloomberg
.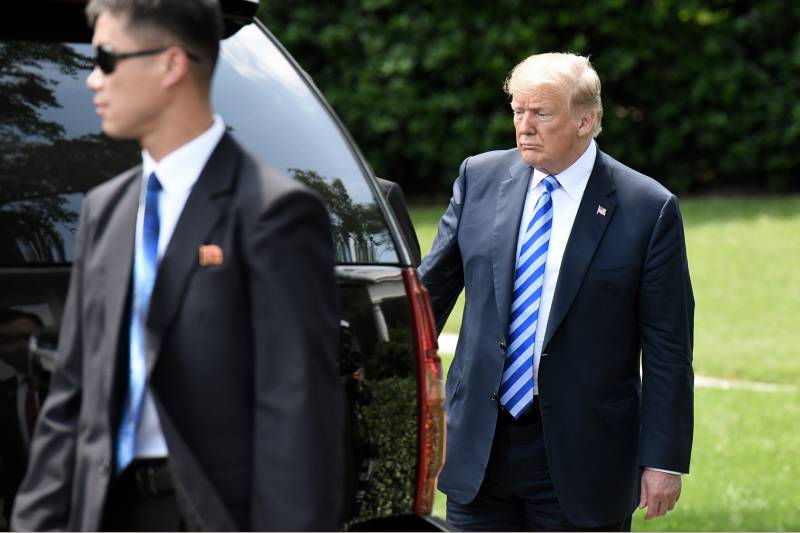 According to sources, the publication, Trump intends to invite for a private conversation only translators.
At the same time, the president said that in the first minute of the meeting he would understand whether Kim was serious about the denuclearization of the peninsula, and whether to expect something positive at the summit. He stressed that this informal conversation would be crucial for further negotiations and agreements.
Later, their delegations will join the leaders of the states.
The summit is scheduled to begin on Tuesday morning at 9, Singapore time. By evening, if everything goes well, a joint declaration should be made. As the source noted, "the summit is unlikely to go beyond 12 June."
I feel that Kim Jong-un wants to do something great for his people
Trump said at a recent press conference.
He compared the current activities of Kim Jong-un to the only "shot" in his life that will work one hundred percent.
Although, Trump made a reservation, there is a chance that it will not work, and even more chances that it will take some time.
Recall, Donald Trump and Kim Jong Ying flew on Sunday to Singapore, where they will meet in two days. The subject of negotiations should be the denuclearization of the Korean Peninsula.
http://www.globallookpress.com