The delivery of C-300 SAMs to Syria is a military matter, such topics are not discussed with the media, leads
Daily Mail
statement by President Bashar al-Assad.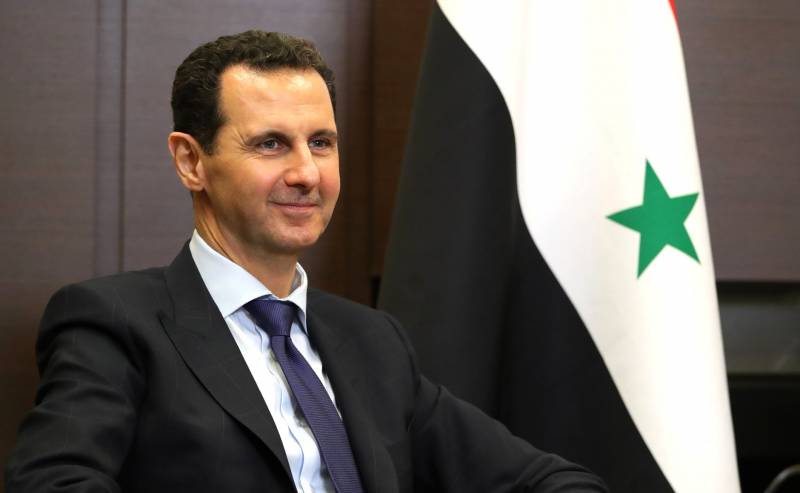 A possible return to the discussion of C-300 deliveries in Moscow was announced after the American, British and French ships 14 of April launched rocket attacks on Syrian targets, which allegedly had government forces producing chemical weapons. Later in the office of the President of the Russian Federation reported that negotiations with Damascus on the supply of anti-aircraft systems are not conducted.
According to Assad, Russian officials should be asked why they first announced possible supplies of C-300, and then stopped talking about it. Apparently, this is a political statement, and they have their own tactics.
But we will not say whether they sent the complexes to the SAR, whether they are going to send or not, this is a military issue, the president added.
He also noted that after the liberation of Eastern Guta, the government obtained precise data - there were no himataks in the city of Duma. The president stressed that, arguing the opposite, the British must provide evidence. However, so far no one could cite any evidence. The West has only staged shots of the White Helmets serving the interests of their masters.
As the newspaper writes, Assad today is in a good mood and believes that he has every reason to be confident in the strength of his position: for the first time in 6 years, government forces fully control the metropolitan region, and SAR troops, supported by Russia and Iran, are attacking no chance of terrorists.
Recall that in early April, the West accused the authorities of the SAR in himatak on the city of Duma in Eastern Gut. Asad categorically denied the charge. Moscow, in turn, said that the purpose of injections about the use of toxic substances is an attempt to shield the terrorists and to justify the possible attacks on the republic from the outside.