Europe has decided to arrange a real test for the Ukrainian authorities to protect the "true" European values. Thus, a group of deputies of the European Parliament wrote a letter to the President of Ukraine Petro Poroshenko, members of the government and deputies of the Verkhovna Rada with a call to join the so-called "March of Equality" in Kyiv. "March of Equality" in Europe is usually tolerantly called walking through the streets of cities in an indecent form of persons from the community of homosexuals, lesbians, transgenders and "undecided". In general, the so-called. LGBT.
The appeal is posted on the website of MEP Rebecca Harms, who initiated it.
The letter says that Poroshenko should lead the LGBT parade in Kyiv, which is scheduled for June 17.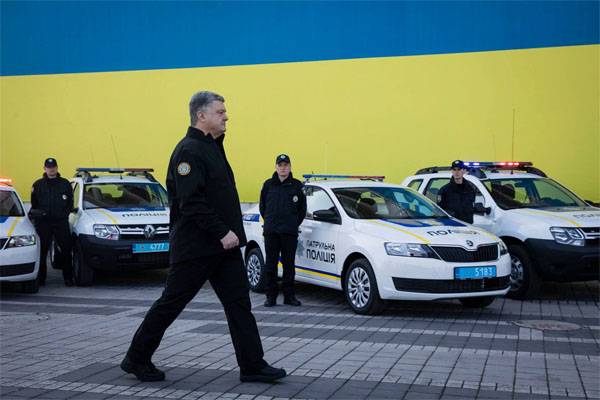 From the letter:
Do
historical
take a step and be at the forefront as Ukrainians move towards becoming a strong, diverse and equal democracy in our European family.
MEPs noted that they expect Kyiv to continue to work to ensure the fundamental rights of the LGBT community in Ukraine. 35 MEPs left their signatures under the appeal.
In 2017, the organizers of the Kyiv "March of Equality" had to change the route of the march because of the threats of the radicals. The participants were attacked, several people were injured. According to the police, about 2,5 thousand people took part in the action.
I wonder if Mr. Poroshenko will accept the proposal from the EP. After all, firstly, he "needs" to respond with something to Vladimir Putin, who will open the 2018 World Cup by that time, and, secondly, Poroshenko has already "done so much for Ukraine" that he needs to lead such a march by definition .