APU retreated from two villages in the "gray zone" captured in the fall of 2017
The press service of the armed forces of the self-proclaimed Donetsk People's Republic reports that the Ukrainian army has left their positions in two villages in the "gray zone". According to the head of the press service Daniil Bezsonov, the APU left the settlements Gladosovo and Travnevoe near Gorlovka, captured at the end of November 2017, the Donetsk agency reports
News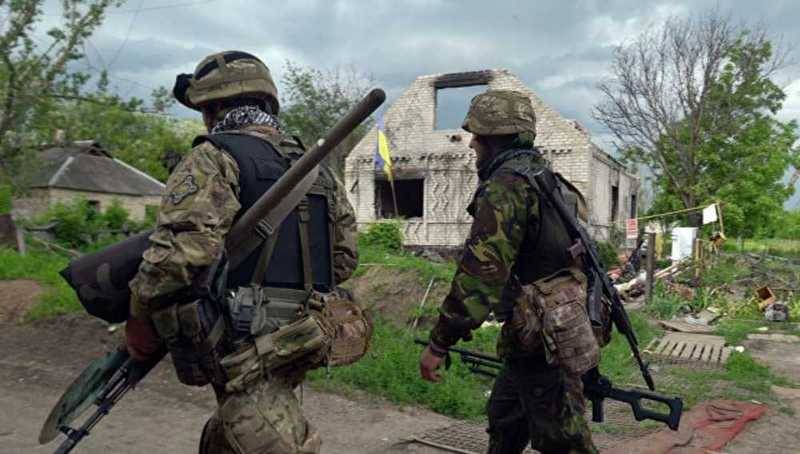 According to the press service, the positions of the Kiev security officials in the villages are left, at the moment there are four observers from the Armed Forces of Ukraine in the villages who monitor the actions of the DNR army.
Recall that at the end of November 2017, units of the Armed Forces of Ukraine, with the support of nationalists from the 24-th separate assault battalion "Aydar", captured the village of Gladosovo and the village of Travnevoe in the so-called gray zone under the Gorlovka on the line of demarcation. At the same time, they were planning a much larger offensive and were going to go to the outskirts of Gorlovka, but were forced to retreat under fire from units of the DPR army. Then the command of the Armed Forces of Ukraine accused of the failure of the operation of a volunteer, who published on the Internet the plans of the 54-th brigade of the Armed Forces of Ukraine to seize Gorlovka. As a result, the DPR armed forces managed to tighten up the reserves and repel the offensive.
After the capture of villages in the buffer zone, the APU threw mortar guns there, the surrounding area was mined. At the same time, most of the local population was evicted from their houses and taken into the territory controlled by Kiev.
We remind you that the buffer or "gray" zone is defined by the Minsk agreements and divides the republican armies and the army of Ukraine. The seizure of villages located in this zone is a violation of international agreements, which Kiev is not paying attention to, trying to "jump to the ground" in the buffer zone to get closer to the positions of the Armed Forces of the LDNR.