Events and furious discussions of the last time are not that compelling, no, - they encourage you to comprehend something you heard.
It seems to grasp something new in our time is difficult. But no, beloved and beloved readers will not let relax. And no, no, yes, they will throw in food for the brain.
Recently, we were very vehemently beginning to convince us that we all work in a publication that is completely imbued with a liberal spirit and is working against our state. No wonder, the next change of concepts, in principle.
At one time, we learned that we are "putinoids" and "kremlebotem", which are voiced exclusively Kremlin propaganda fakes. Then they fell into the mossy liberals. And this is because instead of blind faith and poskakushek started asking uncomfortable questions. Then there was a metamorphosis in the "hurray-patriots" who do not see the shortcomings of the existing system. Finally, we again turned to the enemies of everything Russian and Russian: this is because we do not sing "Hail, our great Putin."
We hope (for the time being) that many smart readers of our publication are no longer surprised that we are different. We are "Military Review" in general and the team of authors in particular. And we have disputes are not like hearing in the Duma. To hoarse and go to the person, and back.
However, now I just want to answer wholesale and retail to some (so far) questions that will later become postulates. And discuss the position of people for whom these postulates will be true.
Probably, it is time to explain why "VO" suddenly became liberal and anti-government. In fact, of course not, but ... The answer is simple. We, along with "Hurray" we also write "Fu". Where we (Russia) are truly winning, it's a sin not to rejoice and not tell others about it. And when we started, the reason for the "Ura" oh how it was necessary to search. But we found it, because, besides us, no one even crammed it then.
But now - all and sundry. And we do not even keep in our thoughts to compete with the "First", "Star", "REN-TV". Here, as if they were "behind a clear advantage" ...
But where we have "punctures", we are talking about punctures. But this is not like our "patriots".
But since such a booze has gone, we, as representatives of the "fifth column" (according to many "patriots"), can afford to have our own (!) Opinion.
Bold and clear: we are not against Putin. In a situation of constant "earthquake" in which the modern world is located, the state really needs a strong, decisive leader. A person who is able to take responsibility for the decisions made is necessary.
Only we are not just for Putin. We are for working Putin. For Putin, who nominates people for leadership positions not on the principle of personal loyalty and "to complete the reforms begun," but in terms of working qualities.
How much can you hear about the "breakthrough nanotechnology" from Chubais? About the enormous potential of Skvortsova and Kudrin? About the indispensability of Mutko or Rogozin? About professionalism Nabiullina and Siluanova?
Sorry for the incorrect comparison, but it is like an exhibition of hunting dogs. Someone more important for a beautiful exterior and color, and someone - like a dog working on a hunt. But when with a poodle for a duck, and with a rottweiler for a pass and vice versa - this is nonsense.
Putin does not look very nice, "unwinding" the question of beef. Almost with the minister. But not about the increase of this very beef, but about the origin of the word. Why cow meat is called beef.
A very necessary question. And most importantly - timely. Like many other questions on the show "Straight line do not understand why." Without which it is simply impossible to establish a normal life in Russia.
But we are not even talking about this today, but about something else.
There is an interesting picture, especially if you carefully examine the question "Who are the judges?" More precisely, not the judges, but lawyers.
We will manage this time without quotes and call signs of lawyers. Just because it is worth understanding that some impunity in statements is caused primarily by the simplicity of registration on the site. The only thing that can be defined on 100% is the place from which the "transmission" is conducted, and the analysis of the statements of the commentators themselves. But the places where these lawyers came from are interesting. For some reason, this is most often the "new" Russians. Those who have recently received citizenship or are in the process of obtaining.
The main idea of ​​most of the statements of such lawyers is simple. "You laughed here, in Russia. Do not appreciate all that Putin does for you. You would have been to Ukraine for a year (to Moldova, to Tajikistan, etc.). Putin is everything to Russia! And if you need to take a machine gun, we will take it and go to defend our homeland. "
Most recently, one of these ladies accused us that 70% of our readers spit in the direction of Putin in the comments. And we, instead of "just destroying them on the spot," we argue, prove ... Publish alternative opinions. All in a row.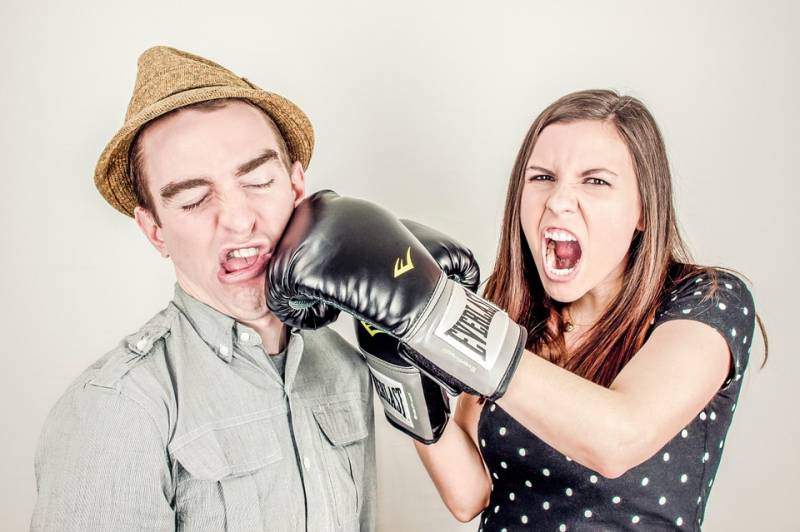 And you just need to "kill"! Or kill without quotes. Normal logic? Or the logic of poorly educated, and therefore aggressive radical? We passed it already. And we are going through the example of Ukraine. True, for the "netting." From the side we observe.
But the essence is clear. And a skulk too. Take a gun in the name of high ideals, and? .. That's right: start to destroy dissidents. Clear Ukrainian script. Congratulations to all of us ...
Interestingly, lawyers will shoot anyone? Hundreds and thousands of military retirees who are now reading this article? Maybe acting people "with epaulets"? Which do not agree with something in the current scenario? In the captain, from which for the position require 150 thousand rubles? In the teacher? Or in the honored veterans at the age who once created the defense industry of the USSR, and today they dare to have their own opinion?
And, what is not less unpleasant, in journalists (these some in general should be punished first of all) who do not applaud while standing?
So it turns out some strange conclusion. We talked about the "fifth column" for a long time, to the edge of edge, and did not notice at all how the sixth appeared. No less dangerous. Or maybe even more dangerous than the previous one. A column of patriots of a particular person. Putin's column. And already ready to "take the gun and shoot." While in words, but damn it, in this country sometimes from words to deeds are close.
And in the end we get Ukraine. Or Sudan.
So far, this column is not particularly sticks out their own views. So far, she is disguised. But she is already there. And it was not created by Putin or United Russia. It is strange, but there are no complaints about them at all.
The cult of the personality of Stalin was created by anyone, but not by Stalin. The same goes for Putin's personality cult. He is already there, it must be admitted. Evidence - in the comments on the site.
This column is created by life in some former Soviet republics. That mix of socialism, capitalism, feudalism, nationalism and other "isms" that completely disoriented man.
Man can and should have his own opinion! Just because he is human. Thinking creature. Able not only to assimilate information, but also on the basis of its own analysis to give new information. And this is an undeniable human right. This is the essence of man.
And therefore will not be exclusively your way, gentlemen's lawyers. We will argue! We will criticize both the government and the president! Especially when they deserve it. And we will praise! We will even demand an answer. We will be ardent supporters of Putin. We will be ardent opponents of Putin.
This is democracy. Not the ability to vote, but the opportunity to have your own opinion.
But we will not shoot! Exactly until such time as someone "takes the machine gun in hand". But then we can do it too. The only question is who is more effective and what will be behind this: Ukraine or Somalia.