The media of Ukraine on the eve came out with boastful material about the incident in the Black Sea. AT
news
published in the Odessa edition of Dumskaya, it is claimed that in the area of ​​the sea border near Snake Island in the Black Sea a "clash" of the Russian Navy and the Ukrainian Air Force occurred, and of course the "aggressor" was defeated.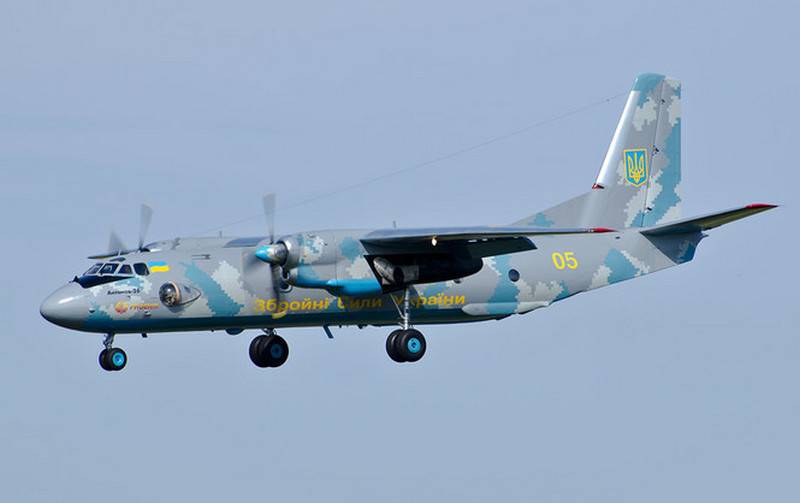 According to the Ukrainian edition, in the immediate vicinity of the sea border of Ukraine, the border guards Square was "discovered" a small rocket ship, marching "under the flag of the aggressor." There immediately was sent to An-26 Saksky brigade of the Ukrainian Navy. And then you can read, like in a science fiction novel: "Arriving in the area of ​​the intended search, An-26, falling to extremely low altitude, identified it as a small rocket ship and intercepted. The interception occurred near Serpent's Island. go to the open sea. " And further in the text: "An-26 controlled the" flight "of the Russian rocket ship, making several passes near the MRC at a low altitude. Having driven the aggressor away from its border, the plane returned safely to the base in Kulbakino." RTOs, no numbers, which is a pity, it would have been more realistic.
It should be recalled that the An-26 is a Soviet military transport aircraft developed in the Antonov Design Bureau. Military transport, not attack aircraft or bomber. As part of the Ukrainian Air Force, this type of aircraft is used as a light military transport aircraft for medical purposes.
After reading this "opus", pride already takes over the valiant Ukrainian pilots who were not afraid to "drive" on the sea to the teeth to the teeth of an unarmed plane armed Russian rocket ship. Apparently medical stretchers drove away ...