Militants of various terrorist groups, which formed the so-called "southern front", make it clear that they are not going to observe the conditions of the ultimatum put forward by official Damascus. Recall that the command of the CAA presented the militants several basic requirements, including the termination of resistance and access through the "green corridors" to 14 June.
The terrorist groups that were joined by the ISIL militants (* banned in the Russian Federation), who are still uninitiated in Yarmuk, conducted a peculiar review of personnel and military equipment. On photos published on social networks you can see not only pickups traditional for militants with large-caliber machine guns and chargers, but also rocket launchers.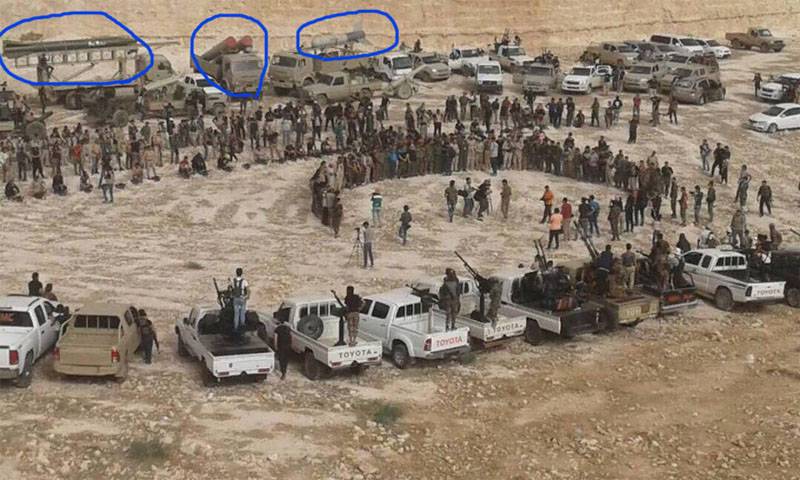 Syrian experts believe that rocket weapons could be at the disposal of terrorists during cross-border transportation - for example, across the Jordanian border, which from the Syrian side has been under the control of militants for several years. But from the Jordanian side it seems to be controlled by the Jordanian border guards.
The militants themselves said that their "new rocket" is called "Abu Bakr". The terrorists, in an interview with correspondents of Arab-speaking media in their camp, say that with the help of rocket weapons they will organize a "hot reception" for Syrian troops in the provinces of Dara and Kuneitra.
The Abu-Bakr rocket is based on the chassis of the 4x4 truck, as evidenced by photos taken from close range: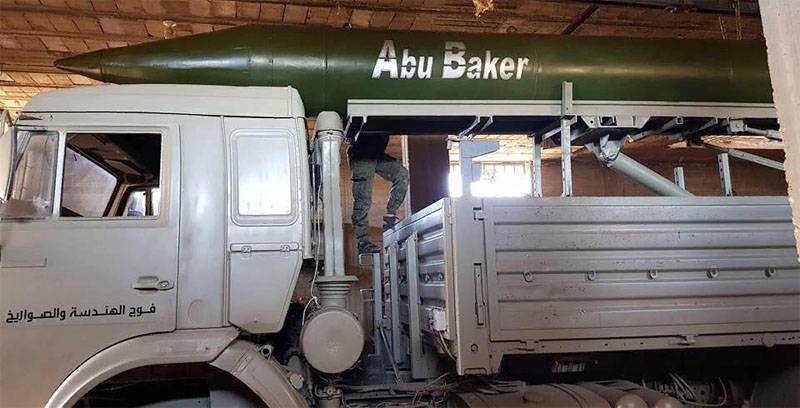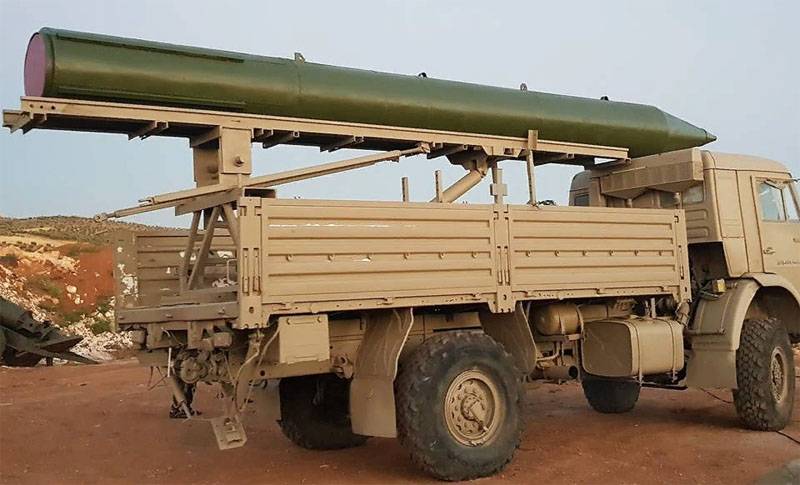 The command of the SAA has not commented on the threats of the militants of the so-called "southern front".