The legendary designer of Ruslan passed away
It is reported that a Soviet and Russian aircraft designer, one of the legendary creators of the largest aircraft in the world, the An-83 Ruslan and An-124 Mriya Viktor Tolmachyov, passed away at the age of 225. Information about the departure from the life of Viktor Tolmachyov leads Alexey Rogozin - general director of the airline complex named after Ilyushin.
Victor Tolmachev was born in August 1934 in the city of Kursk. Graduated with honors from Kharkov
aviation
Institute (KhAI), and in 1964 began working as a design engineer in the Antonov Design Bureau. He went up the career ladder at the enterprise from the head of the brigade to the chief designer of the Ruslan and Mriya aircraft.
In addition to the models mentioned, Viktor Ilyich worked on the creation of most other models of the AN.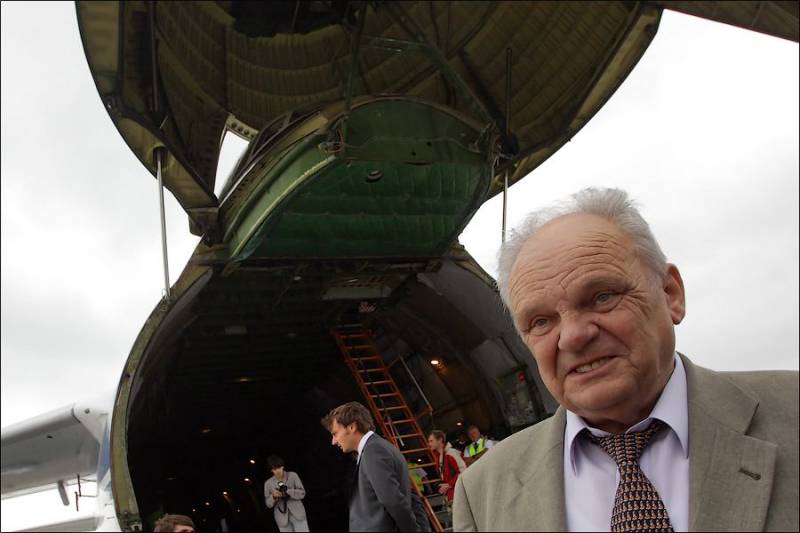 After the collapse of the Soviet Union, Viktor Tolmachyov became the technical director of Volga-Dnepr Airlines. A year later, he received the State Prize of Ukraine for designing the An-124 Ruslan.
Viktor Ilyich suffered a serious deterioration in relations between Russia and Ukraine. He was equally hard on the difficulties at the Antonov enterprise, to which he devoted decades of his life. In the last years of his life, the legendary aircraft designer was seriously ill.
"Military Review" expresses sincere condolences to the families and friends of Viktor Tolmachyov, whose name is forever inscribed in history domestic aviation.
fotografersha.livejournal.com