Crimean "Dnepr" will be replaced by "Voronezh"
The new Voronezh radar missile attack warning system (MNS) will be built in the Crimea near Sevastopol, reports
Interfax-AVN
with reference to the source.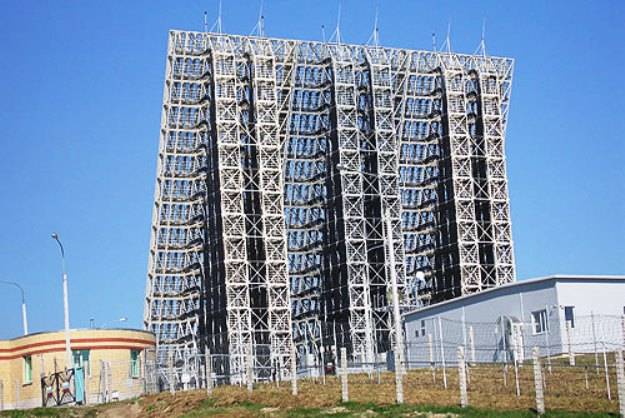 According to the source, the new station will replace the damaged Dnepr radar. Start of construction is expected in the 2019-2020 year.
After the collapse of the Soviet Union, the Dnepr station in Sevastopol went to Ukraine. For some time it was rented by the Russian military, but because of the position of Kiev, the contract was canceled. After that, the radar stood idle for more than ten years, and is now unusable.
"Voronezh" - Russian over-the-horizon radar, the basis of the ground-level e-mail alert system. The station is capable of detecting space and aerodynamic objects, including ballistic and cruise missiles.
Recall that in 2017, three new stations, which were built in the Altai and Krasnoyarsk Territories, as well as in the Orenburg Region, immediately took up combat duty.
In December last year, the Space Forces Commander Alexander Golovko announced that continuous monitoring of all rocket-prone areas is now carried out by a network of seven radars of a new generation.
It was also reported on the construction of a new radar "Voronezh-DM" near Murmansk. It will provide aerospace control over the Arctic.
The new radar family consists of meter stations (Voronezh-M), decimeter (Voronezh-DM), and a centimeter (Voronezh-SM) wave band. Long-wave radar provides a greater range of target detection, short-wave more accurately determine the parameters of objects.