Experts told about the "deadly" Russian aircraft
Russian interceptors MiG-31, armed with a hypersonic complex "Dagger", pose a "serious threat" to potential adversaries, writes
Military Watch
.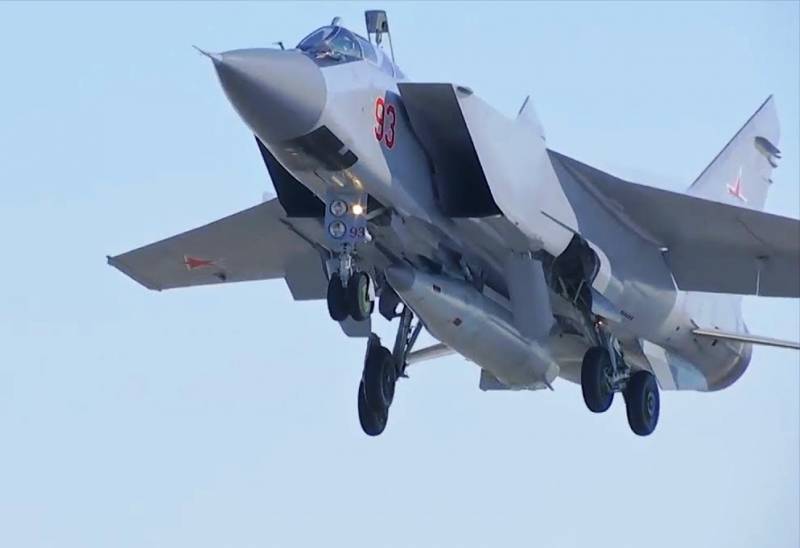 The journal's experts note that the MiG-31 (Foxhound) is a truly "deadly" aircraft, which has no analogues in the armed forces of other states. At the same time, they emphasize its uniqueness in the role of the participant in the air battle, and in the role of the hunter of the warships of the enemy.
Since its introduction into service in 1981, the aircraft has received significant improvements, including modern radar and missile systems. Today it is the fastest combat aircraft in the world.
Its size allows the use of "extremely heavy ammunition", which can hardly be used by other aircraft, the newspaper notes. In addition, special ammunition was developed for the interceptor, which became the "key to its success."
The equipment of the Dagger hypersonic missile significantly increased the combat capabilities of the Mig-31, allowing it to destroy the largest ships from "extremely distant distances."
According to experts, the speed and high maneuverability of the rocket make it invulnerable even for the most advanced air defense missile defense systems.