Exactly at 12 hours Moscow time, a straight line began with Russian President Vladimir Putin. The number of citizens' appeals to the president of Russia exceeded 2 million, including calls, SMS and written appeals.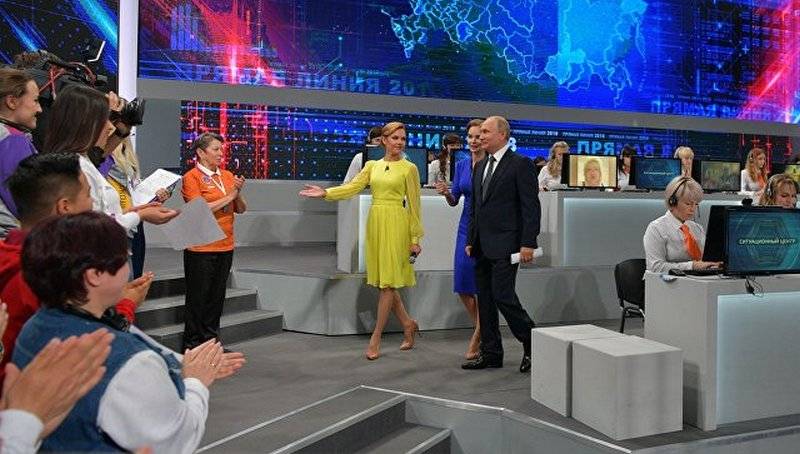 Arriving at the studio, Vladimir Putin immediately began to answer questions from leading "Direct Line" journalist Andrei Kondrashov and TV presenter Kirill Kleimenov. To the first question, to which lane Russia is moving, to white or black, the president answered that Russia is moving "correctly", towards the white line. Further growth in the economy, in the short term, Russia is secured, Putin said.
The president explained that although the growth of the economy is currently small, it is steady. Growing industry, growing agriculture. Last year, growth was one and a half percent, but this is growth, not fall. The president also mentioned the growth of real incomes of Russians.
The Russians did not avoid the question of a new government headed by Dmitry Medvedev. Answering this question. Vladimir Putin said that he believes this composition of the government is optimal. He explained that only those who should and can bear personal responsibility for the decisions made, remained in the new cabinet of ministers, while the responsibility of the members of the government should be absolute.