The command of the US Air Force publishes a statement about the completion of the operation, which in the mode of "secrecy" was held last weekend. The US Air Force reportedly used the B-1B Lancer supersonic strategic bomber to attack the "wallet of the Taliban terrorist group" (* banned in Russia) in Afghanistan.
The wording "terrorists wallet" is used by the central command of the US Air Force. What is this about?
It turned out that the Americans decided to use the "strategist" B-1B Lancer to attack the opium poppy plantations.
From the statement:
The operation against the enemy, a blow to his most painful place — his wallet. The B-1B Lancer of the 379 Expeditionary Air Wing hit the Taliban *, which was intended to limit the funding of the militants.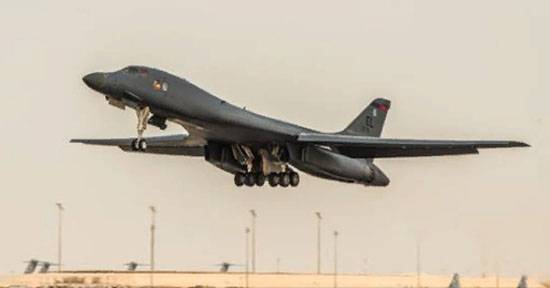 What questions arise after this statement?
First:
Earlier, the USA categorically refused the offer of Russia to carry out joint spraying of opium poppy plantations with special chemicals using
aviation
, stating that so "Afghan peasants may lose their only source of income." But what prompted the United States to damage the drug plantations in Afghanistan now?
The second:
How reliable is the information that the plantations were controlled by the Taliban? After all, it is well known that the Taliban themselves are engaged in countering the spread of drug production in Afghanistan. It should be recalled that since the beginning of the American operation in Afghanistan, at the beginning of the "zero" area of ​​opium poppy crops in the country, the number of times increased by 25. Why? ..
Third:
To harm the drug makers, did you really need a supersonic strategic bomber?
It is noteworthy that some American military experts expressed bewilderment over this "declassified" operation in a couple of days.