Reuters news agency citing sources in Lebanon reports that the Hezbollah group, supported by Iran, allegedly had complaints about the Russian military contingent in the Syrian Arab Republic. The submission stated that the field commanders of the group made claims to the Russian troops who decided to conduct "maneuvers near the border with Lebanon."
It is alleged that during the "maneuvers" of the Armed Forces of the Russian Federation, the settlement of Al-Qusayr was under the control of Russian troops.
From the material:
The situation was resolved after the Russians announced the termination of combat training maneuvers in the Al-Quseir region (Homs province) and transferred positions near this city to Hezbollah.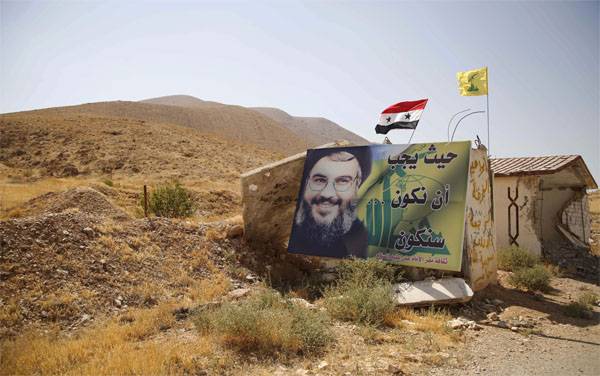 Interlocutor
to Reuters
stated that the armed forces operating near the Lebanese border on the side of the troops of Bashar al-Assad, oppose uncoordinated actions. At the same time, the Russian military was accused of inconsistency.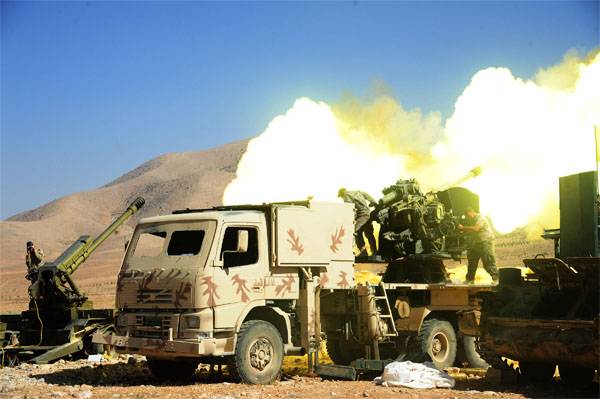 Hezbollah actions in Syria (2017 photo)
In the Russian defense ministry, this kind of publication in the Western news agency, citing unnamed sources, has not yet commented on this.
It should be noted that this week there was information about the withdrawal of pro-Iranian armed formations from the southern provinces of Syria. This was insisted by Israel, who was reportedly ready to allow the southern frontiers of Syria to be taken under the control of the CAA.