Netherlands MFA: Ukraine's guilt in MH17 crash we don't see
Dutch Foreign Minister Stef Blok sent a letter to the House of Representatives (the lower house of the kingdom's parliament) about his own statement made earlier to investigate the causes of the collapse of MH17. Earlier, Blok said that in Holland they still do not relieve responsibility for the crash of a Malaysian airliner from Ukraine.
Now, in a letter to parliamentarians, Mr. Blok states that "Ukraine's responsibility for the collapse of the Boeing is not considered. According to the head of the Netherlands Foreign Ministry, Ukraine does not even have the guilt that it did not close its airspace for civil aircraft to fly over the combat zone.
The Dutch Foreign Minister noted that this was the conclusion of the Netherlands National Security Advisory Council (attention!) Based on data from "open sources".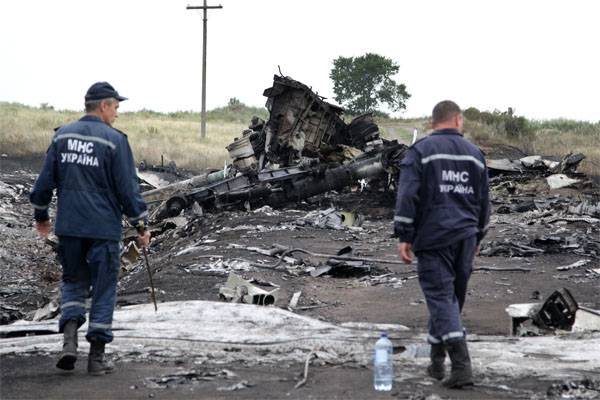 Steph Block:
There are no legal grounds for Ukraine not to be held accountable. No additional investigation is required in this case.
This was to be expected. Ukrainian henchmen will block out even if it turns out that the airliner was deliberately carried out over the epicenter of hostilities. Although this is already so obvious, because, for some reason, it was Dnepropetrovsk controllers who at the last moment changed the course of MH17, leading to the death of hundreds of people.
http://www.globallookpress.com