In the near future, the Ministry of Defense of the Russian Federation will establish the distinction "Warrior-athlete". Receiving an award will give servicemen advantages when they are appointed to higher positions,
News
.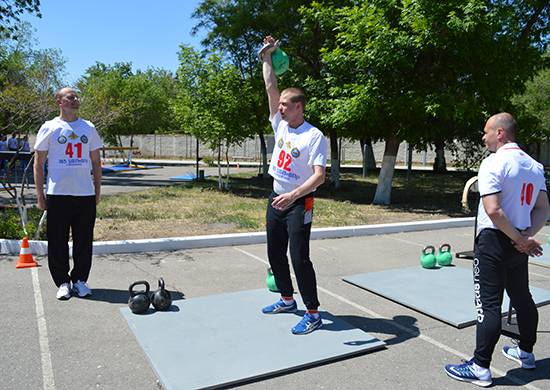 The government instructed the Ministry of Defense to enter the sign in 2012, but it took 6 years for internal approval. All necessary documents must be signed in August.
The ministry has not yet decided whether the "Warrior-Athlete" will be "backed up" by a cash surcharge. After all, now the military receive additional payments for their sporting achievements. For example, an individual who passes the first grade receives an additional 80% salary for a military position.
New soldiers, sergeants, warrant officers (warrant officers) and officers with at least 3 grade in military-applied sports, including rope pulling, throwing grenades, swimming with a gun, etc. will be rewarded.
Information about the award will be recorded in a personal matter. In the future, this can play an important role in the appointment to a higher position.
In the Soviet army, servicemen were also awarded the "Warrior-Athlete" sign. It was established in 1964 year. The award was considered prestigious among conscripts.