In the US, told about the "amazing" Russian machine
The ballistic characteristics of the Kalashnikov assault rifle give surprising results in practice, making it
weapon
truly deadly, writes magazine
The National Interest
.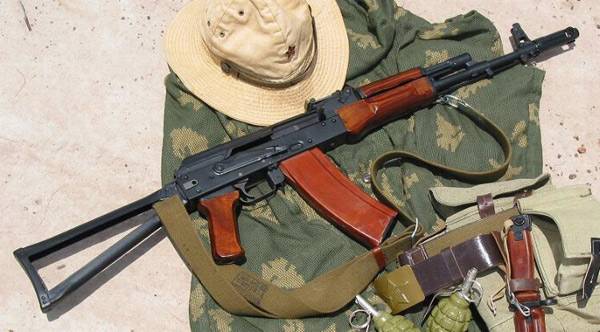 The author studied the data from the shooting tables and compared the AKM and Ak-74 indicators adopted in 1959 and 1974, respectively.
According to him, the ballistic characteristics of Russian automata are almost the same as those of modern rifles used in the US Army.
The author noted that the speed of rotation of the AK-74 bullet is significantly higher compared with AKM. This is reflected in the accuracy of shooting.
At a distance of 100 meters, the average accuracy of the first shot from the AK-74 "had a vertical and horizontal dispersion in 4 cm." When fired from AKM, this indicator increased to 6 cm.
As the newspaper notes, the dispersion rates are reduced when using weapons more prepared arrows.
The author also analyzed the number of shots needed to hit a growth target from the 800 distance. It turned out that the shooters with AK-74 needed 11 shots (from the prone position - 20 shots, from the same position in an unequal position - 26).
For AKM, these figures increased to 18, 22 and 41 shots.
According to the journalist, AK-74 proved to be better and when firing in bursts.
As a result, he came to the conclusion that seemingly small improvements in small arms can give surprising results in practice for both middle-level military personnel and more professional fighters.
http://boepodgotovka.ucoz.ru