Two small rocket ships of the Caspian Flotilla began to move into the Black Sea
Small rocket ships of the 21631 project (cipher "Buyan-M") "Grad Sviyazhsk" and "Velikiy Ustyug" began the transition from the Caspian Sea to the Black Sea. The transition began on June 4 and is carried out on inland waterways, accompanied by the road tug RB-10, according to the web resource fleetphoto.ru.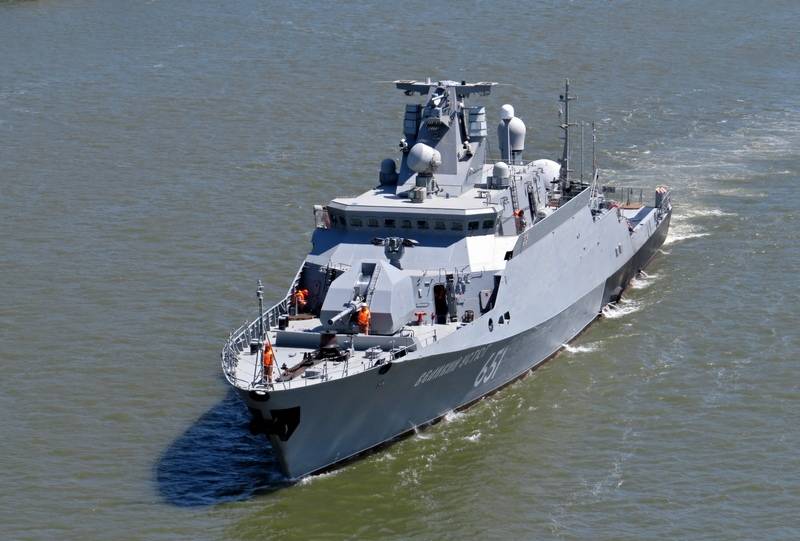 It should be noted that the data of the MRC Grad Sviyazhsk and Velikiy Ustyug are respectively the leading and third in the series of project 21631 and are part of the Caspian
flotilla
. In addition to them, the Caspian flotilla also includes the second in a series according to the account of RTO Uglich. The Black Sea Fleet currently has only one RTO - Vyshny Volochyok, which was introduced to the fleet only on June 1, 2018.
The reason for the transition of the IRC to the Black Sea is not called, and the timing of their stay in the area is also not known, but there is an assumption that the IRC will operate in the Sea of ​​Azov. This is not the first inter-fleet transfer ships flotilla. Recall that at the end of May, three artillery boats were relocated to Kerch — two AK-201 and AK-248 armored vessels of the 1204 project (the Bumblebee cipher) and one AK-326 of the 1400М project (the cipher code), also included in the Caspian Sea flotillas.
(c) RedJak / fleetphoto.ru